BY JAVIRA SSEBWAMI | PML DAILY STAFF WRITER
Former Kampala Capital City Mayor and a leading businessman Al Hajji Nasser Ntege Sebaggala is died.
Sebaggala who was born in 1947 died at International Hospital Kampala on Saturday September 26.
He was 72.
Parliament Imam and his brother Latif Ssebagala confirmed the death of Al-Haji Ssebagala.
Meanwhile, it is understood that the elderly politician's health deteriorated on Thursday evening at IHK where he had remained hospitalized for the last few weeks.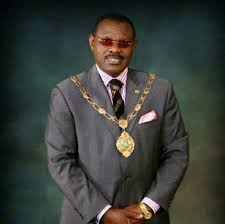 His condition worsened so much that he had to be put on life support, sources said.
A former Kampala Lord Mayor, Ssebagala's vast political experience saw him serve as Senior Presidential advisor, a position he resigned recently.
In 1998, Ssebagala began his political career by running for the position of Mayor of Kampala.
Ostensibly a member of the Democratic Party, Sebaggala won the first direct elections for mayor of Kampala in 1998, beating two government – sponsored candidates.
However, he was arrested in the United States two months later, in June 1998, on eight counts of fraud and lying to U.S. customs officials.
In February 1999, he received a 15-month sentence but was paroled in December 1999.
He returned to Kampala in February 2000 to a warm welcome and considered a bid in the 2001 presidential elections.
It is important to note that Nasser Ntege Sebaggala 1998, was the first directly elected mayor of Kampala and the first one to lose office as Kampala mayor because of a court conviction.