By: Rpf Gakwerere
When criminal Paul Kagame hates you, he will continue hating you even when he has already eliminated you. To criminal Paul Kagame, when he hates, he totally hates. To him, there is no between.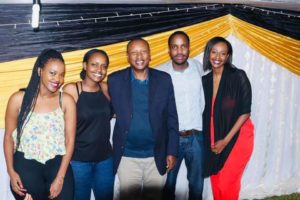 Like other military officers that criminal Paul Kagame eliminated in the past like Col Steven Ndugute, Col William Bagire, Col Charles Ngoga, Col Veduste Kayitare, Lt Col Shaban Rutayisire, Col Alexis Kanyarengwe, Col Théoneste Lizinde, Col Patrick Karegeya, Lt Col Augustin Cyiza, Gen Major General James Kazini, Brig Gen Noble Mayombo, Lt Col Reuben Ikondere, Lt Col Jet Mwebaze, Col Sula Semakura, Brig Gen Dan Gapfizi, Col Willy Bagabe, Col Adam Waswa, Gen Fred Rwigema, Col Mamadou Ndala, Gen Adolphe Nshimirimana……..etc; after being eliminated by criminal Paul Kagame, the brutal dictactor also took his hate against these military officers to their graves.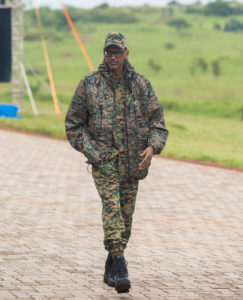 This time around, it was the turn of Brig Gen Andrew Rwigamba. After being assassinated through poison, criminal Paul Kagame has continued his hate against someone who is no longer alive up to the day of his burial. This is the level of hatred dictactor Paul Kagame has against those that he hates.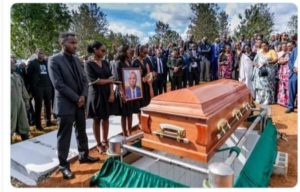 Brig Gen Andrew Rwigamba, who died on the night of 16th October 19, after being assassinated through poison was buried yesterday, but criminal Paul and his satanic system censored media outlets in Rwanda from covering the burial of assassinated military officer – Brig Gen Andrew Rwigamba.
According to my sources within Rwanda's Intelligence services, all Criminal Paul Kagame's news papers and tabloids where refused to write any article or mention about Brig Gen Andrew Rwigamba's burial. Today, KigaliToday tabloid wrote an article about Brig Gen Andrew Rwigamba's burial accompanied by photos, however the article was pulled down due to a call from Brig Gen Dan Munyuza's office.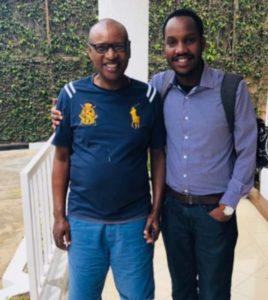 For the satanic regime, and criminal Paul Kagame in particular, when they hate you, they will hate you even in your death.
The irony of everything, the architecture of Brig Gen Andrew Rwigamba's troubles with criminal Paul Kagame, treacherous assassin Gen James Kabarebe also attended the burial of Brig Gen Andrew Rwigamba.
————————————————————————–
N.B: you can follow me at – Robert Patrick Fati Gakwerere page (Facebook page), @RGakwerere (tweeter) or at my blog – rpfgakwerere.org.
However, for those in the enclave – Rwanda, the blog rpfgakwerere.org was blocked by the junta regime, it can't be accessed unless you are using a VPN.