By: Rpf Gakwerere
In the land of a thousand hills, criminal Paul Kagame never falls short of making Rwandans suffer in a tsunami of bad political policies. In Criminal Paul Kagame's land, the ruler does not need help for bad publicity because he is a conduct in numerous controversies that always attract increasingly fierce criticism. Whenever he has a microphone, his cavalier attitudes and unsanctioned words are mostly full of thorn orientals. Rutagambwa's boy is a curse to the Greatlakes region, and Rwanda in particular. He arrived in Rwanda's state house having never received a single lecture on respect of human life.
Under criminal Paul Kagame, political criminalities are usual occurrences in high offices where frittering away the country's resources is a norm and a culture. For the past 20+ years of his rule, oppressed and enslaved Rwandans have endured criminal Paul Kagame's culture of impunity, irrational decisions and arrogance within his brutal regime . He is a graduate in the art of "I see no evil in my actions."
As a coordinator of the RPA/RPF, middle aged Paul Kagame would always vow that " it was time for a unique destiny and opportunity for our nation and the RPF intended to lead the most honest, most open, and most ethical Government in history of Rwanda. Dedicating to build the best possible life for Rwandans and not build the nation on false hopes; but on solid and realistic political foundations." Criminal Paul Kagame turned away from all these promises in the process eliminating all RPA/RPF historicals whom he deemed as threats to his criminal rule.
Among the highlights of his endless greed, the ruler of Rwanda has turned the Central Bank and all government enterprises as tempting pot of money. For 20+ years of his outrageous power, oppressed and enslaved Rwandans witness on daily basis mysterious killings, skyrocketing of basic commodity prices – inflation, regime kidnappings, arbitrary arrests, capital flight, mortgage foreclosures, high interest rates in all banks, collapsed of healthcare system, dead education system, stinking poverty, unskilled youth – human capital at its lowest, press censorship, judicial system controlled by criminal Paul Kagame's office, economy dominated by Kagame family, military ranks being awarded inept bloodthirsty retards, Rwandans migrating to other countries due to economic hardship – especially flooding neighbouring countries..….etc. These are far cries from political, economical and social promises made by original RPF, not the Kagame RPF.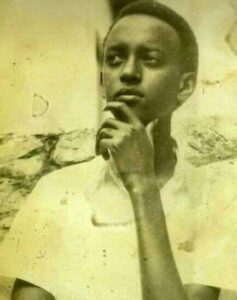 Now, with dozens of multimillion dollar assets throughout the world at his disposal and several of his family members filthily rich through open state corruption and industrial scale looting, criminal Paul Kagame clearly values political power over clean governance. What criminal Paul Kagame and his demonic goons always forget, Rwanda is permanent but this criminal ruler and his demonic goons are not permanent. Criminal Paul Kagame isn't Rwanda, although his demonic goons ineptly equate him to Rwanda. Change will come by all means, the killer will definitely go, but Rwanda will go nowhere. CRIMINAL PAUL KAGAME ISN'T RWANDA.
Essential issues in Paul Kagame's regime have always been his judgment and his imperious belief that state rules/laws don't apply to him and his family. Under criminal Paul Kagame, the government has been radicalized on issues after issues, he has redefined everything on his own image without clear thoughts of consequences for the country, himself, his family and Rwandans in general. If there's one thing he has done, it is the introduction of weird and expensive schemes of political white elephant projects at the expense of Rwanda's tax payers. The junta preside over a weak economy and a government riven by corruption, waste, fraud, nepotism and all forms of human rights abuses.
The operation process of this junta regime is totally unseemly. Corruption thrives in a big way in government offices especially within the president's office at Village Urugwiro.
Everything about the junta regime involves arm twisting, backroom deals, special privileges for Paul Kagame and his family. Embezzlement deals and looting schemes have become norms and deep seated culture within the brutal junta regime. Most of regime's business dealings are held behind closed doors without scrutiny of legislative arm which doesn't exist in Rwanda. Rutagambwa's son – criminal Paul Kagame and his immediate family are robbing the poverty stricken enclave at will, and the first family affairs trumps the nation's interest at all levels.
Secrecy that hides Government business activities from the public itself should be anathema in any Country which abides by constitution rule. In case of Rwanda, the Junta has turned Rwanda into his personal property.
In a positive note, this brutal Junta regime is in its last breath, its survival cycle is nearing, the regime is tired and oppressed Rwandans are totally tired of dictator Paul Kagame and his bloodthirsty junta rule. Paul Kagame and his assassin manned regime are now facing political, economic and social presure from all sides. Internal dimensions within the RPF and army have cracked at a point of no repair. The internal state of affairs within the army has reached at a point which is refered as critical!!
————————————————————————————————————
N.B: you can follow me at – Robert Patrick Fati Gakwerere page (Facebook page), @RGakwerere (tweeter) or my blog – rpfgakwerere.org.
However, for those in the enclave – Rwanda, the blog rpfgakwerere.org was blocked by the junta regime, it can't be accessed unless you are using VPN.