By: Rpf Gakwerere
In May 2017, Rwanda's intelligence personnel at Kanombe airport arrested a Ugandan human rights activist – Kasha Jacqueline Nabagesera upon setting her foot on Rwandan soil. According to her, the intelligence/immigration personnel held her because a co-pilot said he heard her at Entebbe queue calling kagame a young dictator due to changing of the constitution.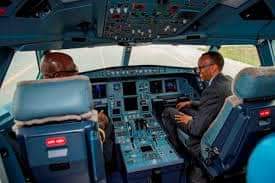 In her statement which she released after being declared by Rwanda's criminal regime a persona non grata, she noted that, "They decided to let me on and co-pilot came and shared a seat next to me. Upon arrival they picked me up from my driver when we were loading baggage in the car, sorry madam but your pictures didn't come out well we need to take others please comeback inside. I obliged and as soon as I entered the airport 8 policemen besieged me and handcuffed me." The human rights activist used Rwanda airways on this fateful trip, the said co-pilot was a Rwandan. To anyone who knows criminal Paul Kagame and his brutal regime, this wasn't surprising.
To those who follow Rwanda's social-political trends, this wasn't news but prolonged confirmation at how Rwanda's society is deeply seated in a dirty culture of spying against each other for survival, to the extent of a co-pilot spying on a foreigner – passenger who was visiting the country. In Kagame's land, professional ethics is an alien concept i.e, medical practitioners send/trade medical files of their clients to the Directorate of Military Intelligence (DMI) or Doctors poisoning their clients on behalf of DMI.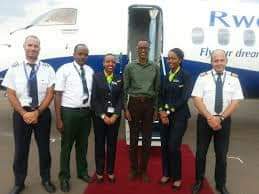 Back on the issue of Rwandair, around 70% of personnel who work for the company report directly or indirectly to DMI. To enhance its intelligence credentials, in 2017, Kagame appointed an active military man – Col Chance Ndagano as the new acting CEO and Lt Col. Sylvere Munyaneza to run the airline's operational department. These two novices in airline business where appointed for the sole purpose of creating intelligence networks and structures within this airline rather than profit projections. After setting intelligence structures – networks within Rwandair, on 6th April 2018, criminal Paul Kagame replaced Col Charles Ndagano and appointed his side dish Yvonne Manzi Makolo as a new Rwandair CEO.
When you board Rwandair, know that your entering into a DMI detachment, learn to behave appropriately, control your words and to whom your speaking with. Otherwise, the consequences may be dire i.e poisoning through airline foods and drinks, blacklisted, arrested/kidnapped/incarcerated..etc when you set foot in Rwanda. For Criminal Kagame's critics, you already know, you don't need any single advise on this matter.
———————————————————————————————————–
N.B: you can follow me at – Robert Patrick Fati Gakwerere page (Facebook page), @RGakwerere (tweeter) https://twitter.com/RGakwerere?s=08 or at my blog – rpfgakwerere.org.
However, for those in the enclave – Rwanda, the blog rpfgakwerere.org was blocked by the junta regime, it can't be accessed unless you are using VPN.