By: Rpf Gakwerere
Dear oppressed, enslaved, starving and unemployed Rwandans, you need to hear your bloodthirsty ruler – Paul Kagame talking – analysing football tactics and formations. In football, the dude thinks is an expert with credentials to even be a football manager/coach.
I hope you still remember when he called for Arsene Wenger's sacking? Last year, 2019, he told his oppressed and enslaved subjects to stop playing football because they are crap. The brutal dictator noted, "if it was up to me, I would have stopped football in Rwanda and tell Rwandans to concentrate on other things. Just look at attitudes of footballers in Rwanda….."
Football is about grassroot investment, and the brutal dictator doesn't understand such a simple logic on football, he expects Rwanda national team or Rwanda clubs to succeed at international level when there is next to zero investment at grassroot level.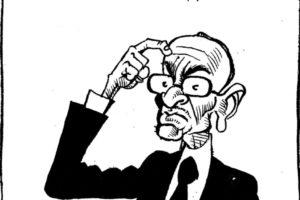 Despite not investing any penny in Rwanda's grass root football, in May 2018, criminal Paul Kagame signed a sleeve sponsoring deal with London Premier League club, Arsenal. Over a three-year period, the 200 sq centimetre ad "Visit Rwanda" cost the impoverished potato enclave – Rwanda USD$39 million. In this 3 year deal, the 200sq centimetre ad "Visit Rwanda" would only appear on Arsenal's home kits.
In December 2019, criminal Paul Kagame agreed a sponsorship deal with the French club, Paris St. Germain (PSG) to promote Rwanda's tourism industry on the kit of its women's team as well through stadium branding. The three-year deal was valued $11 million.
You need to see when criminal Paul Kagame is talking and lecturing his house boy generals on premier league football matters, players, player positions, player performances, substitutions, wins or losses, tactics…etc. In regard to English premier league, he has an obsession, and currently, he is also glued to promotion battles in England's second division – championship. On European football, the dictator watches anything.
When it comes to football, especially the premier league, the bloodthirsty dictator talks with passion and emotions. This is a dictator who has spent millions of taxpayers' money to always jet around the world to attend football games. Recently, a retired house boy general at a rank of a Brigadier General told me, "that uncircumcised thug loves five things,1) power, 2) his children, 3) blood of innocent people, 4) sex, 5) football."
When the bloodthirsty dictator – criminal Paul Kagame starts talking about football, everyone around him just keeps quiet and listens to his amateurish analysis. Treacherous assassin Gen James Kabarebe is always warning members of the satanic regime, "when Afande is talking on football, don't dare interrupt, just smile while saying ndio Afande. Like other fields, we have also allowed him to be an expert in that field."
Corporal is merely a messenger of criminal Paul Kagame's polical, economic, social and military madness.
Stay tuned.