By: Rpf Gakwerere
Aimable karasira is not strange to being kidnapped by criminal Paul Kagame's brutal intelligence services. In 2015, he was kidnapped more than 3 times, and taken for questioning especially over his controversial musics that he composed and sang.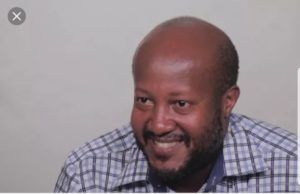 In those previous kidnappings, Aimable would also be questioned about his different interviews that he had given different media houses and his Facebook postings.
In early 2016, Aimable karasira's social media account (Facebook) was reported by the junta authority and their minions for closure, and it was pulled down. After advice from various sources, lecturer Aimable karasira laid low away from the Kigali limelight for fear of the satanic system.
This year, 2019, he came back on social media and started again giving media interviews discussing music and social issues, realizing new songs; and now the same old problems of always being kidnapped as before have resurrected.
According to family members, friends and work colleagues who always speak to him, they note that, they last saw or heard from from Aimable karasira yesterday morning. These sources note that, it's not his nature to don't reply to WhatsApp or text messages, he doesn't ignore calls or call back to missed calls of anyone who tried to contact him.
According to those who are close to him, prior to this kidnapping; Aimable karasira had lost his mobile phone under suspicious circumstances.
All oppressed and enslaved Rwandans know that DMI has a team of well trained thieves and pickpockets that they send in case they want to snatch a phone(s) of any specific individual(s). The phone is then taken to DMI'S Indian hackers (IT consultant) team for analysis, through downloading all data within the phone in order to get all communications that the targeted individual has been making.
Therefore, for Aimable karasira losing his phone wasn't by a mistake, it was assassin Brig Gen Dan Munyuza's boys who snatched the phone for intelligence data analysis.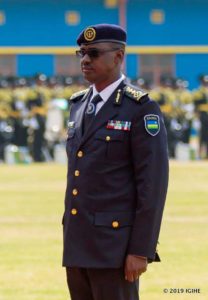 Few days ago, criminal Paul Kagame's well known minion, Olivier Nduhungirehe also attacked Aimable karasira over a topic which he hadn't even read or listened to it's conclusion, merely making a conclusion based on a headline.
Aimable Karasira replied the Kagamist minion. Obviously, it's a crime in Rwanda to reply or question a Kagamist minion, they expect everyone to be yes men or women. Merely days after this exchange, Aimable karasira has been kidnapped under the orders of assassin Brig Gen Dan Munyuza.
Reliable information indicates that he was taken yesterday by members of police's counter intelligence Unit which directly reports to assassin Brig Gen Dan Munyuza. And since yesterday, none of his relatives or friends have heard from him, or get hold of him.
If any thing happens to Aimable karasira, his names will be added among those who have been eliminated at directives of assassin Brig Gen Dan Munyuza under the orders of criminal Paul Kagame.
The potato enclave is under a brutal dictatorship which believes in kidnapping, incarceration, torture and assassination.