Source: https://chimpreports.com
Former DR Congo Intelligence chief the late Lt Gen Delphin Kahimbi in a confidential letter to President Félix Tshisekedi warned that Rwanda's Ambassador to DRC Vicent Karega was a dangerous intelligence officer and should not be accepted as Rwanda's ambassador.
Gen Kahimbi, a close ally of former President Joseph Kabila found hanging in his house in February this year. By the time of his death, he had been removed from his position as the deputy head of intelligence.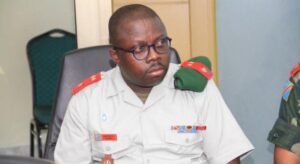 In the letter dated September 2, 2019 Lt General Kahimbi wrote that Keraga, operating with Didier Rutembesa the Director General of the Rwanda Immigration Service, and Claude Nkobisanzwe, the Rwandan Ambassador to Mozambique, coordinated the assassinations of a number of Kagame's opponents in SADCA countries including the former head of Rwandan intelligence, Col Patrick Karegeya.
"Even more, allowing him to be the ambassador in our country, after having been expelled by South Africa, would be perceived by Pretoria as an unfriendly act towards a State with which the DRC maintains good relations within the framework of SADCA," reads part of the latter.
In 2014 South Africa expelled Karega then Rwanda's ambassador to South Africa after a failed assassination attempt on renegade Gen Faustin Kayumba Nyamwasa.
Karega and two other diplomats were given 72 hours to leave.
Rwanda retaliated by expelling 6 South Africa diplomats.
Rwanda's foreign affairs minister at the time Louise Mushikiwabo, said Rwanda's actions were done in the spirit reciprocity and concern at South Africa's harbouring of dissidents responsible for terrorist attacks in Rwanda.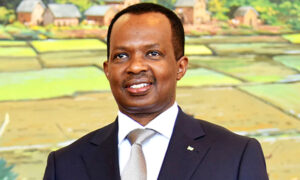 In the letter, Gen Kahimbi wrote that having lived in the DRC for many years and studied at the University of Lubumbashi, Karega has penetrated the Congolese population thanks, in particular, to his mastery of the Congolese vernacular languages.
"Karega's presence would be a threat and a danger to Congolese democracy insofar as he could order targeted assassinations against possible Rwandan opponents in the DRC," reads the letter.
Over the past, the Congolese population and opposition groups led by former Presidential candidate Martin Fayulu have continued to demand for the expulsion of Karega after he was accused of denial of the Kasika Massacre in South Kivu.
About 500 people were massacred at Kasika catholic parish during the New Year eve in 1998 in South Kivu by Militia's and rebel groups affiliated to Rwanda according to a report by the church.
The atrocities that happened in the area during the second Congo war and other wars were captured in the 2010 mapping report which was never adopted by the United Nation after it implicated Rwanda of war crimes. Of late there has been increased voices urging for the implementation of the report.
Some of the notable voices include Denis Mukwege, the Nobel Peace Prize Winner 2018 who has been supported by former US president Bill Clinton and US ambassador Michael A. Hammer who on his recent trip to South Kivu said America was committed to having all those involved in atrocities in Eastern DRC face the law.