By: Prof Charles Kambanda
I thought the most idiotic scene in Mr. Paul Rusesabagina's show trial was when Kagame's junta admitted that they kidnapped Mr. Paul Rusesabagina from Dubai. I was wrong.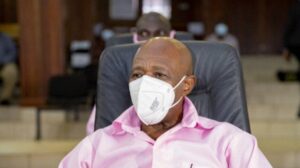 The Principal (State) Witness pulled a stomach-churning one when he declined to testify on Oath; the Judge allowed him to "tesyify".
The Principal Witness introduced himself to Court as a Bishop but told Court that "I tricked, and lied to, Paul Rusesabagina until I handed him over to Rwanda security agents". "I lured him", he testified!
The "holy" man testified that Paul Rusesabagina is his long time friend. Explaining how he came to know Paul Rusesabagina, the "holy" man said "an undisclosed Rwandan introduced me to Mr. Paul Rusesabagina in 2017".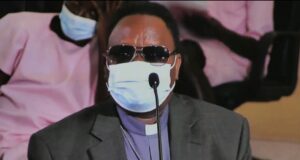 The Bishop's education and training is unknown.
Court did not allow Mr. Paul Rusesabagina's lawyers to cross-examine the Principal Witnesses because, per the Judge, the Bishop was in Court to provide helpful information, not as a witness.
The 2003 Constitution of Rwanda made the troubled country a Constitutional Supremacy Jurisdiction
The trial Judge applauded the "holy" man for providing very helpful information to Court.
That's Criminal Law made-in-Rwanda. Pathetic!