By: Robert Patrick Fati Gakwerere
Last independent journalist in Rwanda, Ntwali John Williams has been eliminated. On early Tuesday morning, 17th January 2023, he was called by Criminal Paul Kagame's police, crime intelligence department under ruthless CP Egide Ruzigamanzi for interrogation/chat. On early hours of Tuesday, 17th January 2023, He told family and friends that he has been called and instructed to appear at Remera Police Station by Crime intelligence.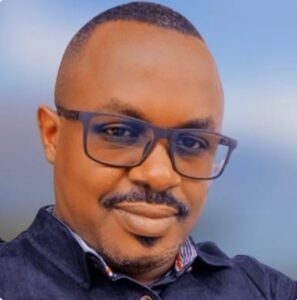 The next thing family heard, was Yesterday, 19th January 2023, being called and instructed by Police to go at King Faisal hospital to pick remains of their relative, Ntwali John Williams. Criminal Paul Kagame's killer police told relatives that Ntwali John Williams died in a motorbike accident.
1) From Tuesday 17th January 2023, to yesterday, 19th January 2023, relatives and friends didn't know his whereabouts.
2) On Tuesday 17th January 2023, his Twitter account was deactivated and then reactivated yesterday,  19th January 2023. Who deactivated and reactivated his tweeter account after his death had been announced? Obviously his killers, criminal Paul Kagame's killers under crime intelligence are now in control of all his social media handles.
3) Criminal Paul Kagame's killer Police force under crime intelligence commanded by serial assassin CP Egide Ruzigamanzi did not tell the family, when and how the said motorbike accident happened. Time and place of the accident. Who else was involved in accident. And if there has been any arrest(s).
Obviously, at the moment, the family is going under enormous threats to don't talk, similar modus operandi unleashed to other family members who have lost loved ones at the hands of Criminal Paul Kagame.
Journalist John Williams Ntwali joins a long list of reporters, opposition politicians and human rights activists who have been eliminated after criticising Criminal Paul Kagame and his satanic regime.
RIP Ntwali John Williams, you did what is humanly possible to speak for the voiceless.
More info to follow….