By: Robert Patrick Fati Gakwerere
Belgium has decided to refuse the accreditation of Vincent Karega, appointed by Rwanda to be its new ambassador in Brussels. The reasons for this eviction have not yet been disclosed.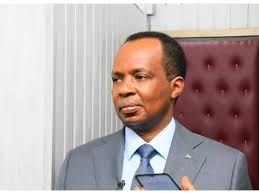 Vincent Karega will not be Rwanda's ambassador in Brussels. Mr poison, Dictator Paul Kagame's underground state assassin, Mr Vincent Karega was appointed as Rwanda's ambassador to Belgium on 24th March 2023. He had been appointed by his government to replace Dieudonné Sebashongore, appointed ambassador in 2020 at the head of what is Rwanda's most important diplomatic service on the European continent.
The Kingdom of Belgium has taken the decision not to grant diplomatic approval to Vincent Karega for reasons which are not yet official. But in Brussels, it is said behind the scenes that they do not have the same basis as when he was expelled from Kinshasa in October 2022. At the time, it was tensions between Rwanda and the DRC that prompted the Congolese authorities  to declare Vincent Karega persona non grata.
The Belgian Ministry of Foreign Affairs has made no comment, but, very unofficially, it is for personal reasons that Belgium decides not to grant diplomatic accreditation to Vincent Karega.
The diplomat and former minister has had a sulphurous reputation since he was ambassador to South Africa. Nine years ago, Pretoria accused Kigali of persecuting Rwandan opponents on South African territory. Vincent Karega was notably in office during the assassination of opponent Patrick Karegeya in January 2014. On the 7th March 2014, Rwanda's ambassador to South Africa, assassin Vincent Karega and his team were given 72 hours to leave South Africa due to their subversive activities that included surveillance, intimidations and assassinations of dissidents.
This refusal of accreditation is all the more radical on the part of Belgium since Rwanda had in a way put it up against the wall by making public the designation of Vincent Karega. In any case, the Belgian decision is not likely to improve relations with Rwanda.