By: Robert Patrick Fati Gakwerere
Early morning of Friday, November 25, fierce fighting again pitted the DRC Armed Forces against RDF-M23 in the locality of Chumba, in Bishusha groupement, Bwito chiefdom, Rutshuru territory, North Kivu, DR Congo.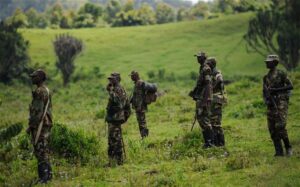 Heavy gunfire was heard in the locality of Chumba, located about 30 kilometers from Kitchanga, local civil society sources indicate. This heavy fighting comes after another violent clash on the evening of Thursday, 24th November 2020 around 6 p.m. local time, in the village of Rusekera.
Now RDF-M23 occupies the entire grouping of Tongo, and are entering the neighboring grouping of Bishusha, towards the former headquarter of the National Congress for the Defense of the People (CNDP) of Gen Laurent Nkunda in Bwiza near Kitchanga.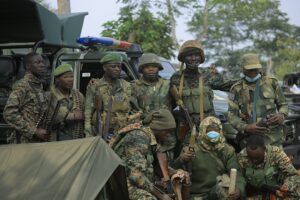 Residents of Tongo testify to having observed on Thursday, 24th November 2020, numerous RDF-M23 reinforcements heading towards Bishusha, Bukombo and Kibirizi. This increases the highly chances of the war continuing despite Luanda Communique ordering/calling for RDF-M23 to stop fighting (Ceasefire) by Friday, 25th November 2022, 6:00 PM, DR Congo local time.
According to FARDC sources in the area, who claim to still have control of their positions in the Bishusha groupement, confirm the movement of civilian populations who are taking shelter from the fighting towards Kitchanga and other villages in Masisi territory.
Also in the Bwito chiefdom, local sources reveal a tense situation in the Bambo group. RDF-M23 lost control of Kishishe village after having suffered several ambushes from local militiamen which caused numerous losses in their ranks, a FARDC military source attest.