Today, Rwanda's minister of foreign affairs and cooperation, Vincent Biruta met with his Burundian counterpart Amb. Albert Shingiro for a working visit at Nemba-Gasenyi border. The meeting is part of an effort to normalise bilateral relations between the two countries.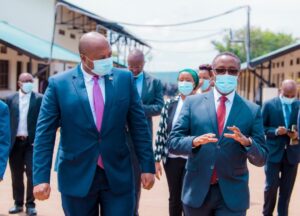 The diplomatic relationship between the two countries deteriorated after the 2015 failed coup d'etat, a coup d'etat that was planned, orchestrated and logistically support by criminal Paul Kagame and his DMI terrorist franchise.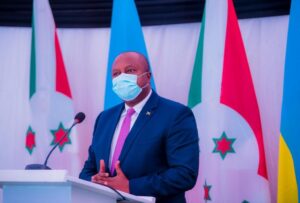 According to reliable sources, Burundi's minister of foreign affairs, Amb Albert Shingiro gave his counterpart, Vincent Biruta, arrest warrants of Burundian individuals wanted by Burundi government, and these individuals are currently living in Rwanda. An envelope given to Vincent Biruta was packed with arrest warrants for those individuals wanted by the regime in Burundi.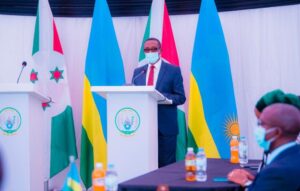 It should be noted, the 2015 coup plotters who managed to escape, fled to Rwanda. Some have since relocated to different countries while others are still in Rwanda. And Burundi wants those individuals who are in Rwanda to be sent back.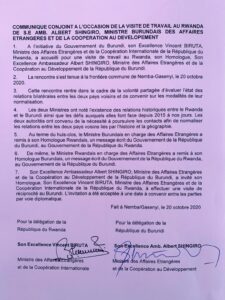 ————————————————————————————————————
N.B: you can follow me at – Robert Patrick Fati Gakwerere page (Facebook page), @RGakwerere (tweeter) or at my blog – rpfgakwerere.org.
However, for those in the enclave – Rwanda, the blog rpfgakwerere.org was blocked by the junta regime, it can't be accessed unless you are using VPN.