Than attending 25th anniversary of Kagame day in the potato enclave, President Uhuru Kenyatta preferred to fly to Northern Tanzania for a two-day private visit to President John Magufuli's Geita rural home.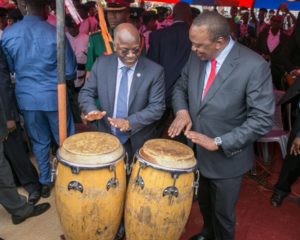 In Uganda, Jjaja was receiving a high level delegation from Sudan, Gen. Abdel Fattah al-Burhan Abdelrahman had arrived in Uganda for a courtesy call, and to brief Jjaja on the situation in Sudan and how his trying to normalizing the political situation following an agreement reached between the Military Council and other groups in Khartoum.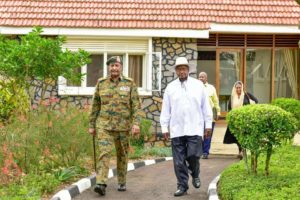 "I had a good briefing from His Excellency. I am very happy now the Military Council has agreed with the groups," Jjaja was quoted as saying.
"I encourage the Sudanese to agree because this type of agitation is very dangerous. It scares away business and it scares away investors," Jjaja said.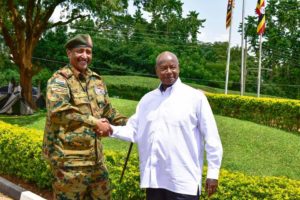 Abdelrahman, for his part, said the meeting with Museveni comes at a critical time, describing Museveni as a wise man with a lot of experience to share with neighboring countries and Africa as a whole.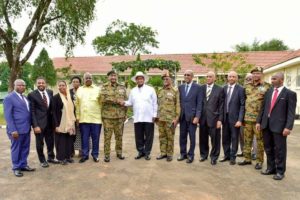 "We wish that the visit will have a very positive reflection on the way forward for Sudan internally, regionally and externally," he said.
Abdelrahman assured Museveni that Sudan is going to be accommodative to everybody and will restore its former glory, the State House statement said.