By: Prof Charles Kambanda
President Kagame cut short his only daughter's wedding ceremony because he had to travel to Niamey, Niger for the AU extraordinary Summit on the same day!!! How heartless!!!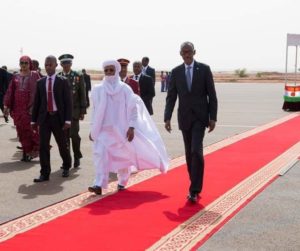 While it's not my intention to analyse what cutting short his own daughter's wedding signals about Kagame's relationship with his family and mind-set, it's appropriate to wonder whether Kagame – like other dictators – appreciates the concept of delegating power in bureaucracy.
The 12th Extraordinary Summit of the Assembly of the African Union in Niamey, Niger, marks entry into force of the African Continental Free Trade Area. However, Kagame is a living example of why AU Free Trade Area can't work.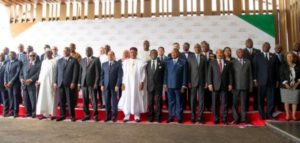 Free trade area is unattainable in Africa along side stinking dictators like Kagame. Free trade area presupposes respect for rule of law, democracy and respect for human rights.
Dealers like Kagame, who (i) close their country's borders at liberty, (ii) butcher people for pleasure, (iii) kidnap nationals and foreigners with impunity, etc. are the real threat to Free Trade Area.
Free Trade Area is inconsistent, and cannot coexist, with dictatorship.
Mr. Kagame, I wish you used your daughter's wedding to make peace with yourself, your family, the country and the entire region. You are chasing windmill in Niamey, Niger.