By: Rpf Gakwerere
Dear oppressed and enslaved Rwandans, did Rwanda's foreign minister DR Richard Sezibera attend Kagame day in Bonn, Germany? Dr Richard Sezibera was last seen on 13th July 2019. Obviously not! Where is Rwanda's foreign minister? Is he still alive? Or the poison they administered on him managed to kill him!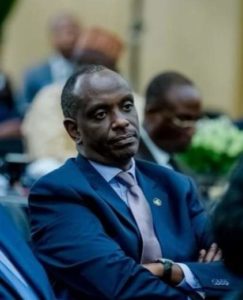 Ignore the tweets from Dr Richard Sezibera's account, Dr Richard Sezibera's tweeter account is being managed by a team under Stephanie Nyombayire, who tags herself as the director general of communication in criminal Paul Kagame.
Stephanie Nyombayire is criminal Paul Kagame's chief social media attack dog who operates a team of social media attack minions who run different pseudo social media accounts.