By: Rpf Gakwerere
The late Nyandwi Joseph Desire was a very loyal servant to criminal Paul Kagame and his satanic system. He sang criminal Paul Kagame's name 24/7, even in his dreams. During the 2010 bogus and sham presidential elections, the late Nyandwi Joseph Desire noted, having criminal Paul Kagame as the best thing that has ever happened to Rwanda.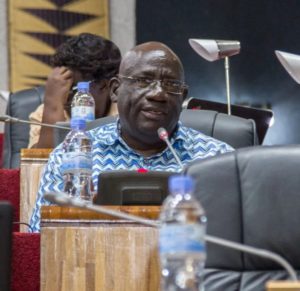 The late Nyandwi Joseph Desire embraced the satanic system, he walked to the tune of the system, he was a real Kagamist cadre serving the satanic system to the fullest.
Like very many Kagamist goons, he failed to understand that the satanic system revolves around criminal Paul Kagame and his children, the rest are expendable once they have served their usefulness.
Criminal Paul Kagame used the late Nyandwi Joseph Desire as mayor of Gitarama in the late 1990s, he was then appointed as the minister of local government, and in 2003, criminal  Paul Kagame appointed him as member of parliament, where he led different committees in the potato enclave's buffoon parliament.
In 2016, when he usefulness was no longer needed, J3 mafia network of treacherous assassin Gen James Kabarebe eliminated him through poison. J3 supremo, treacherous assassin Gen James Kabarebe and his deputy, death merchant Jack Nziza provided fabricated and bogus intelligence information to criminal Paul Kagame that Nyandwi Joseph Desire is no longer loyal as before, that, in private, his always complaining on different issues.
Within the satanic system, or the potato enclave in general; complaining, questioning or opposing the satanic system is a rubber stamp for kidnapping, torture, incarceration and the ultimatum state policy of elimination.
14th October 2016, Nyandwi Joseph Desire died due to organ failures at King faisal hospital. He was buried next to Jean de dieu Mucyo who had been brutally eliminated by the same satanic system in the same month of October 2016.
Nyandwi Joseph Desire paid the price for serving a brutal regime which has no single regard for human rights, a bloody thirsty dictatorship which kills at will.
—————————————————————————————————
N.B: you can follow me at – Robert Patrick Fati Gakwerere page (Facebook page), @RGakwerere (tweeter) or at my blog – rpfgakwerere.org.
However, for those in the enclave – Rwanda, the blog rpfgakwerere.org was blocked by the junta regime, it can't be accessed unless you are using a VPN.