By: RPF Gakwerere
In contemporary world, what happens inside Rwanda cannot be found anywhere else except in North Korea. The level of state guided crime is unequal to anywhere else in the world except North Korea.
The level of state sponsored, directed and approved crimes are reminiscent of Val McDermind's 1999 best selling novel, "A place of Execution." The current brutal dictatorship in Rwanda believes it's existence rests upon intimidation, kidnapping, torture, incarceration or killing of those they perceive to be anti Kagame.
Criminal Paul Kagame's mindset rotates around blood of innocent people. He believes in mediaval concept, "kill for power." And this concept of killing innocent people for the sake of regime survival has been adopted by criminal Paul Kagame's attack dogs.
Dictator Paul Kagame's intelligence thugs operate on the concept of elimination, "adui lazima afe kwa gharama yoyote." Who is adui? To these bloodthirsty inept thugs, adui is anyone who questions killings and corruption excesses of dictator Paul Kagame.
Due to power blinding him and feeling untouchable, dictator Paul Kagame refers himself as Rwanda. Questioning or criticising him is deemed as questioning Rwanda, thus being labelled as anti Rwanda. The 57 Kg dictator mentally feels his Rwanda, and his bloodthirsty inept attack dogs embraces this concept of a mentally ill dictator. You will always hear the cack-handed attack dogs referring anyone who questions the satanic regime as anti Rwanda.
It is from this background of intimidation, torture, incarceration and death that assassin Brig Gen Dan Munyuza started the dark art of going after landlords who rent houses to those perceived to be anti Kagame, or tenants living in houses owned by those perceived to be anti Kagame.
This military intelligence concept was started in 2003 by Major (now Brig Gen) Dan Munyuza when he was the head of counter intelligence at the Directorate of Military Intelligence (DMI). As DMI director, then Police's operation commander and now, Inspector General of Kagame's police force, assassin Brig Gen Dan Munyuza has continued using this art of intimidating landlords of those renting their houses to individuals perceived by the satanic regime to be anti Kagame.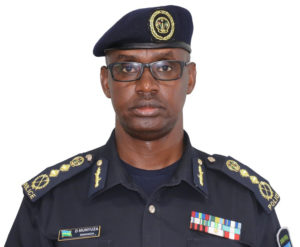 In 2003, the first person to receive Assassin Dan Munyuza's new dark art of intimidation was Mzee Faustin Twagiramungu. The former Prime minister under President Pasteur Bizimungu had returned to Rwanda from Belgium to contest in a presidential election against criminal Paul Kagame. Instead, he was welcomed by a barrage of new intimidation techniques, and political hindrances set by Maj Dan Munyuza. Mzee Faustin Twagiramungu's landlord wasn't spared in the process of state orchestrated harassments and intimidations.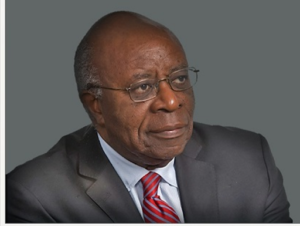 Brig Gen Dan Munyuza went after landlords who had rented their houses to impartial and critical newspapers. Landlords of Umuseso and Umuvugizi newspapers weren't spared, they were always being called for questioning at Dan Munyuza's office, and being told to throw out their tenants, in this case Umuseso and Umuvugizi.
In 2010, when pro democracy leader, Victoire Ingabire Umuhoza returned back to Rwanda from Netherlands to contest in a presidential election, she was welcomed by a swamp of Military intelligence barriers. The web of intimidation and harassment didn't spare her landlord. The landlord was accused of renting to adui, a crime punishable by death.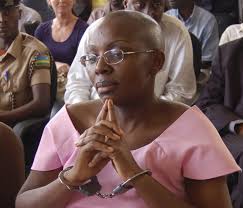 For Counsel Bernard Ntaganda, his landlord was always being harassed and intimidated by DMI thugs, until he decided to go back and stay in his parent's owned house.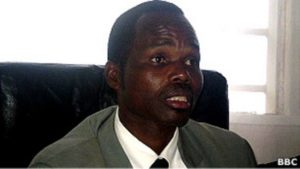 On the other side, we have witnessed tenants being instructed by criminal Paul Kagame's military intelligence to stop renting from landlords perceived to be anti Kagame. Landlords started witnessing tenants cancelling rent contracts under lame excuses. Prior to their heinous assassinations, Mzee Assinapol Rwigara, Mzee Bertin Makuza, Venuste Rwabukamba…etc; witnessed how good tenants cancelled rent contracts under lame excuses.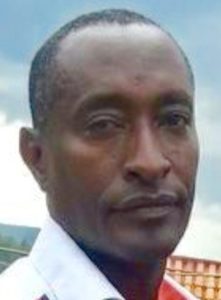 Assassin Brig Gen Dan Munyuza hasn't spared men and women in uniform. For example, for years, Rtd Col Rose Kabuye has been a recipient of this intimidation and harassment art, where tenants to her properties have been targeted. On top of torture and incarceration against Col Tom Byabagamba; assassin Dan Munyuza didn't spare his tenants. Col Tom Byabagamba saw his tenants cancel their contracts under bizarre excuses, and when he wanted to sell his property, a potential client who was an Italian was intimidated and harassed against buying the property. The Italian ended up buying a house from criminal Paul Kagame's construction company – fair construction.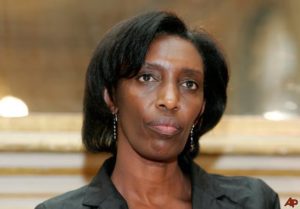 Brig Gen Dan Munyuza has used this military intelligence handedness to suppress those he perceives to be anti Paul Kagame. Extended families of Gen Kayumba Nyamwasa, Col Patrick Karegeya, Leah Karegeya, Rosette Kayumba, Tribert Rujugiro, Major Jean Marie Micombero…etc; haven't been spared by assassin Dan Munyuza's dark military intelligence art of intimidating landlords or tenants.
Gen Patrick Nyamvumba
Now, it is the turn of the Nyamvumba family, Gasana family and Gatete family to feel the wrath of Dan Munyuza and his evil modus operandi. When Dan Munyuza is handling your case, expect intimidation, torture, incarceration and death.
Unfortunately, what assassin Dan Munyuza went through under death merchant Jack Nziza didn't teach him anything, the inept bloodthirsty assassin was on the blink of being eliminated due to Gen Kayumba Nyamwasa dossier, and when God gave him a second chance, than being a God fearing servant, he returned as an upgraded evil operative to serve a person that was nearly killing him. Dan Munyuza's survival at the hands of James Kabarebe and Jack Nziza axis will be a discussion for another day.