By: Rpf Gakwerere
It's now one year and eight months since Leon Orsmond, a South African advertising executive, who was kidnapped by DMI in Kigali was last seen in February 2018.
Leon Orsmond was kidnapped in Kigali on February 2018 by operatives of criminal Paul Kagame's dreaded DMI security agency. And one year and eight months, his family and friends haven't heard from him, neither has the satanic authority ruling Rwanda got in touch with them from an update or information in regard to the investigation in the kidnapping and disappearance of Leo Orsmond.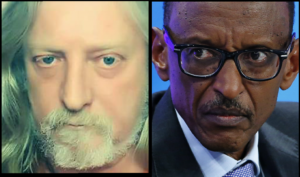 Prior to his kidnapping, Leon Orsmond had lived in Rwanda for more than eight years, running an advertising business with a good client base.
In Rwanda, it's only the satanic system ruling the potato country that causes insecurity. It's a police state that the ruling system surveil totally everyone, making the satanic system ruling the potato country the only authors of crime.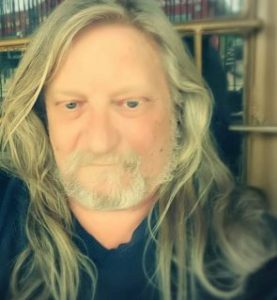 For oppressed and enslaved Rwandans, or those who follow geopolitical situation it wasn't rocket science for them to figure out elements behind Leon Orsmond's kidnapping, because of two crucial factors.
1) Leon was outspoken on Twitter and Facebook about criminal Paul Kagame and lack of freedom of speech in Rwanda.
One of his last sentence in an unpublished short book with some drawings and dark poetic criticism against Rwanda's criminal ruler -Paul Kagame's rule, Leon Orsmond notes, "happy birthday, Mr president, so when would you like to kill me?
In this unpublished memoir, he notes, " DEAR BEAUTIFUL PEOPLE OF RWANDA, We are writing this to you as we might not be around for much longer, we realise your daily freedom is threatened every second of every second." In it, he referred to Rwanda's head of state as, "an illegal corrupt dictator who has gone rogue & is asfixiated with power (sic)."
His last posts on the Freedom of Speech Rwanda [Facebook] page was on 16 February 2018. He has not been heard or seen since. All indications point at assassin Brig Gen Dan Munyuza who was then the head of Police's counter intelligence and special operations to be behind Leon Orsmond's kidnapping, and this heinous operation was conducted under the directives of criminal Paul Kagame.
2) At the time of his kidnapping by elements of DMI, Leon ran Diane Rwigara's social media campaign before she was blocked from running for Rwandan presidency — and later thrown in jail along with her mother, Adeline Rwigara. All Rwandans and those who follow geopolitics know very well how Diane Rwigara's personal aids and supporters disappeared under kidnappings by members of DMI. And all those Diane Rwigara supporters who were kidnapped, none has ever been released, probably all were executed after being tortured, including Leon Orsmond.
Conclusion
There can be no doubt that criminal Paul Kagame made Leon Orsmond disappear. Leon must be either languishing in some of criminal Paul Kagame's dungeon facing the worst forms of abuse and torture, or has already been executed.
For over two decades, criminal Paul Kagame has terrorised and killed Rwandans without sparing foreigners. Millions of innocent people have perished under his wars, and up to now innocent lives are being killed on daily basis due to his directives.