By: Rpf Gakwerere
I have just been informed by a very reliable source within potato enclave – Rwanda's bloodthirsty Directorate of Military Intelligence (DMI), that a Ugandan, Charles Tusubira has early this morning, November 14, 2020, been deported back to Uganda.
Mr Charles Tusubira was kidnapped on October 27, 2020, by combined operatives under assassin Brig Gen Dan Munyuza and National Intelligence and Security Services.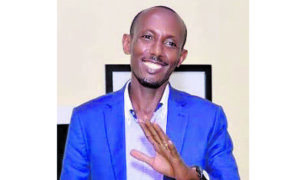 According to my source within DMI, Charles Tusubira was kidnapped under instructions of assassin Brig Gen Dan Munyuza, the current inspector of Police and head of Uganda desk within Criminal Paul Kagame's intelligence apparatus.
The source notes, that the deportation was communicated to Ugandan embassy in Rwanda.
According to this source, the main reason for his kidnapping and eventual deportation isn't based on any subversive activity or any crime, but rather on a way to grab his media company – Kleenville media that was doing well. Assassin Dan Munyuza used fabrication to point Charles Tusubira as a national threat, a pretext to grab the profit making advertising company that had long term contracts with western embassies and NGOs in Rwanda.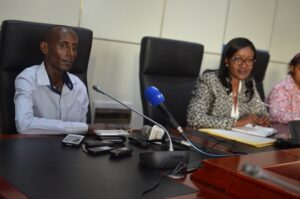 Soon Kleenville media limited, will be under one of assassin Dan Munyuza's various concubine. It is well known how Assassin Dan Munyuza has accumulated enormous wealth through grabbing it from oppressed and enslaved Rwandans. Over the years, bloodthirsty Dan Munyuza has fabricated blackmailing dossiers against innocent business men/women and land owners with a sinister motive to grab their wealth.
One thing out of this saga of grabbing an innocent man's wealth, at least he hasn't been killed by the satanic regime ruling the potato enclave – Rwanda.