By: Rpf Gakwerere
Since yesterday, 18th December 2020, Twitter has done a great service by locking an account belonging to a terrorist organisation, Criminal Paul Kagame's militia police force.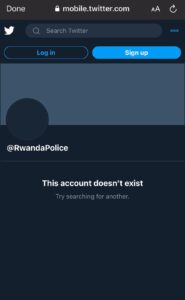 Yesterday, Twitter locked a Twitter account that belongs to a terrorist organisation, an organisation that intimidates, kidnaps, incarcerates, tortures and assassinates innocent citizens.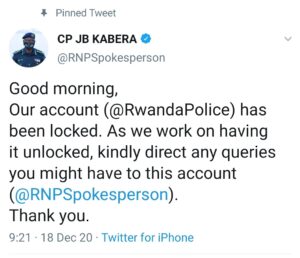 Now, criminal Paul Kagame's whole regime machinery is pressing Twitter to reinstate/unlock Rwanda Police Force Twitter account, a well known terrorist organisation.