By: Rpf Gakwerere
According to audios received from relatives, on Sunday, Dani Sabigaba left his house to go make car keys because he had lost his car keys the previous day. He was later dropped home by a friend.
According to a house mate, in the evening, some friends came to visit him at his residence, and later left with these friends. In early hours of Today, neighbours came knocking and waking up Dani's house mate, telling him Dani is dead and his body hanged at the nearby playground field.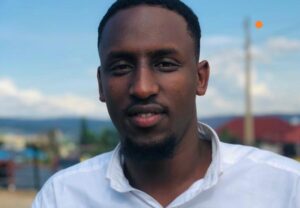 Those who live near the playground, all say they heard a car at around 4:30 AM Rwanda time, and on this field, fresh car tyre markings were visible.
On all the audios received, everyone agrees that Dani was killed, he didn't commit suicide. And he was killed somewhere else and his body fetched to this playground to stage the murder as suicide.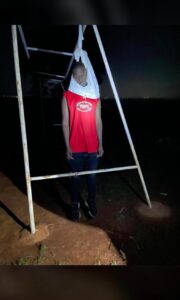 All relatives and friends say, the young man wasn't depressed or stressed with anything, he was at his prime and enjoying life, the thought of suicide wasn't in his mind. The young handsome youth was brutally eliminated, and we all know the only institution that brutally kills innocent citizens. The Kizito Mihigo modus operandi playbook was followed in the brutal assassination of Dani Sabigaba.
Dani Sabigaba and family fled their homeland, DR Congo in the hope of getting safety and security in Rwanda; only for the life of Dani to be taken by those that are supposed to protect him and other innocent citizens.
If anyone thinks that he/she is safe under Criminal Paul Kagame and his satanic regime, then he/she must be naive and delusional.
Rwanda's SATANIC REGIME is run by bloodthirsty murderers whose place ought to be hell than the 21 century world where human rights, especially the right to live is a constitutional and God given right.
RIP Young Handsome man – Dani Sabigaba. May the Lord grant strength to your family at this particular time.
————————————————————————————————————
N.B: you can follow me at – Robert Patrick Fati Gakwerere page (Facebook page), @RGakwerere (tweeter) or at my blog – rpfgakwerere.org.
However, for those in the enclave – Rwanda, the blog rpfgakwerere.org was blocked by the junta regime, it can't be accessed unless you are using VPN.