By: Rpf Gakwerere
For the past three weeks, a retired Colonel is in Iwawa military detention centre going through enhanced interrogation from criminal Paul Kagame's reporters. Reporters is a term used to refer to former FDLR and FNL rebels who have been integrated within criminal Paul Kagame's security services. And of recently, these reporters are more trusted than security personnel who were born and grew in Uganda.
Iwawa island is divided in three sections, 1) Rehabilitation area for the civilians brought from mainland Rwanda 2) Military training area 3) Detention centres for soldiers and security personnel fetched from mainland Rwanda.
This retired colonel who is a brother in-law to one of Rwanda's brutal, notorious and treacherous assassin has been facing Kagame's loud music for the past three weeks.
The colonel was arrested from his farm home by operatives from the presidential guard, then taken to presidential guard safe house in Kiyovu, where he spent three days. It is from here that he was taken by special force military helicopter to Iwawa Island to enjoy the music courtesy of the brutal dictator.
You know, criminal Paul Kagame has behaviours of releasing those military personnel that oppressed and enslaved Rwandans starts mentioning on social media, and placing them under controlled house arrest. Reasons we are not mentioning the name of this Colonel except when necessary. Let the colonel continue to enjoy the music, him and his extended family always referred criminal Paul Kagame as Rwanda's Jesus. Presently, their Rwandan Jesus is giving them blessings.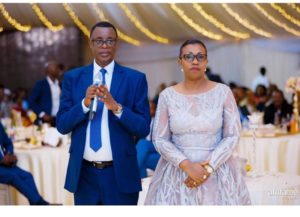 Criminal Paul Kagame should arrest the brother in-law of this colonel, treacherous assassin Gen James Kabarebe because his the one who wants his seat at all costs, his de-campaigning him, spreading all different rumours within security services through his dangerous agents and secretly re-organising; but the coward bloodthirsty criminal of Kigali is going after innocent civilians like Poet Moses Bahati et al.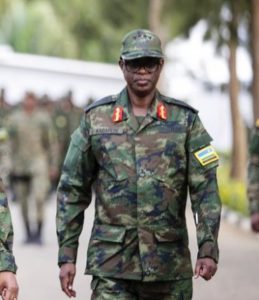 ————————————————————————————————————
N.B: you can follow me at – Robert Patrick Fati Gakwerere page (Facebook page), @RGakwerere (tweeter) or at my blog – rpfgakwerere.org.
However, for those in the enclave – Rwanda, the blog rpfgakwerere.org was blocked by the junta regime, it can't be accessed unless you are using VPN.