By: Rpf Gakwerere
Today, 6th November 2021, a wedding reception of Princess Teta Gisa Rwigema and her husband, Mervin Manzi was held at Serena Hotel in Kigali. Princess Teta Gisa Rwigema is a daughter to Senior commander RO/00015 – Gen Fred Rwigema, daughter of the founding member of FRONASA, daughter of the founding member of NRA/NRM and daughter of the founding father of real RPA/RPF.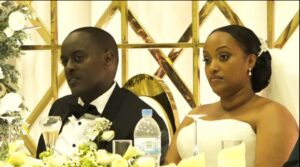 Criminal Paul Kagame attended the wedding, unfortunately, than giving parental advice to newly wed couple, he spent more than 30 minutes attacking Uganda and its leadership, and blaming Uganda for the failure of Gen Fred Rwigema's son – Junio Gisa Rwigema to attend the sister's wedding in Kigali, Rwanda. Criminal Paul Kagame wondered why Fred Rwigema's son always visits Uganda but fails to go to Rwanda. Rwanda's ruthless dictator wondered why Gen Fred Rwigema's son would ask for asylum in USA? Obviously, Gen Fred Rwigema's son knows very well who assassinated his father in October 1990, and auntie – Joy Agaba, who was eliminated through strangulation on the night of 22 November 2019. Either Gen Fred Rwigema or her sister, Joy Agaba were both eliminated on direct orders, planning and participation of criminal Paul Kagame.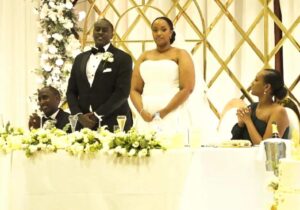 For those who know Kinyarwanda, can listen to the link below, where criminal Paul Kagame is lamenting his nonsense, filled with his usual undertone hypocrisy rather than giving parental guidance or advice speech, preach love or unity to the newly married couple; instead the geezer was lamenting about Uganda's leadership.