By: Rpf Gakwerere
UK Prime minister Rishi Sunak has just given Criminal Paul Kagame an early Christmas gift. Dictator Paul Kagame's well known Lobbyist in UK, Andrew Mitchell has been appointed as minister of state for Development, meaning in charge of UK foreign aid.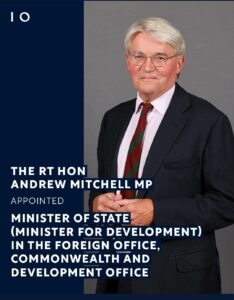 Since Prime minister David Cameron came to power in UK, to present, Andrew Mitchell has been the number one supporter and cheerleader of criminal Paul Kagame and his bloodthirsty regime within UK's corridor of power. In 2012, as international development secretary under Prime Minister David Cameron's administration, Andrew Mitchell restored £16m in aid to Rwanda that had been suspended following the UN report implicating Criminal Paul Kagame for creating,  recruiting and supporting M23-RDF rebel movement in Eastern DR Congo. The decision to restore the aid made UK tabloids and political elites to refer Andrew Mitchell's behaviour as an action of a rogue minister.
On several occasions, Andrew Mitchell always refers Dictator Paul Kagame as a close personal and family friend. Now, Criminal Paul Kagame's personal – family friend has been appointed as minister of state for Development, meaning is in charge of UK foreign aid.
Just in 2021, when the whole world was going through Covid-19 lock down, UK Member of Parliament Andrew Mitchell made a six figure sum £182,600 on consultancy work, and half of the money came from Criminal Paul Kagame through SouthBridge advisory and investment company. A company where Criminal Paul Kagame's sycophantic goon and Rwanda's former minister of finance – Donald Kaberuka works as a managing partner. Donald Kaberuka has turned this consultancy company that is based in Paris, France into a money laundering machine for political criminals and authoritarian mafia syndicates.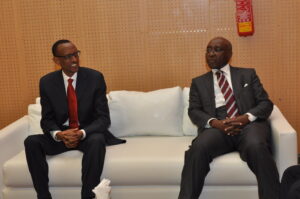 UK is Rwanda's biggest bilateral donor spending annually an average of £120 Million pounds to pop up the bloodthirsty regime. Unfortunately, most of this is swindled – looted by Criminal Paul Kagame and his family, and the rest diverted to the Directorate of Military Intelligence (DMI) to hunt down political dissidents. Now, with Andrew Mitchell being appointed as minister of state for Development, being in charge of UK foreign aid, expect the annual aid to his personal friend to increase.
Andrew Mitchell's wife, a medical doctor and General Practitioner, Dr Sharon Bennett has for years worked closely with Dictator Paul Kagame as a paid advisor on Rwanda's health system. Dr Sharon Bennett used to spend of the time in Rwanda on working visits, especially during the era of Agnes Binagwaho, when this incompetent and corrupt character was still the Minister of Health, a ministry that she destroyed with the guidance of The Kagames, as ministry of Health funds (Budget) were diverted into personal bank accounts of The Kagame family. Andrew Mitchell's wife, Dr Sharon Bennett is very close to Jeannette Nzirorera Kajuga Gasana Kagame.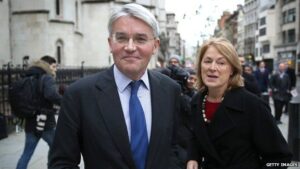 ———————————————————————————————————–
N.B: you can follow me at – Robert Patrick Fati Gakwerere page (Facebook page), @RGakwerere (tweeter) https://twitter.com/RGakwerere?s=08 or at my blog – rpfgakwerere.org.
However, for those in the enclave – Rwanda, the blog rpfgakwerere.org was blocked by the junta regime, it can't be accessed unless you are using VPN.