By: Robert Patrick Fati Gakwerere
Today in Washington, USA, DR Congo's President Felix Tshisekedi avoided a meeting convened by EAC Chair, Burundi's President Evariste Ndayishimiye and The
International Conference on the Great Lakes Region (ICGLR) Chair, Angola's President João Lourenço to review and exchange views on the full implementation of the Luanda Roadmap and Nairobi Process on DR Congo. President Felix Tshisekedi didn't want to meet Rwanda's Chief terrorist – Criminal Paul Kagame, and he let other presidents know about his feelings and why he can't seat or speak with Criminal Paul Kagame.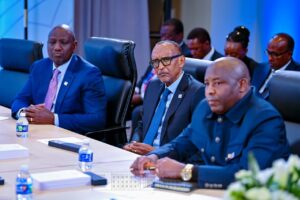 The meeting was attended by President Kaguta Museveni of Uganda, President Suluhu Samia of Tanzania, Dictator Paul Kagame of the Potato enclave – Rwanda, President William Ruto of Kenya, President Evariste Ndayishimiye of Burundi and President João Lourenço of Angola.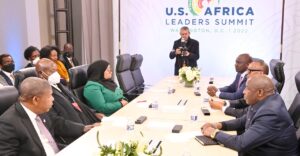 Finally, DR Congo is saying enough is enough with Great lakes region's chief terrorist – Criminal Paul Kagame.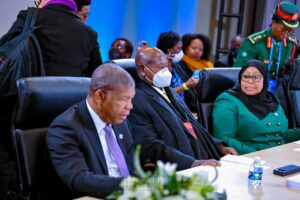 Out of the 49 African leaders attending US-Africa summit, its only President Felix Tshisekedi and Senegalese President Macky Sall who were invited to The Oval Office for a one to one talk with President Joe Biden. Macky Sall was invited for a one to one talk because his currently the Chairperson of the African Union, while President Felix Tshisekedi has what America wants, DR Congo's mineral potential.