By: Robert Patrick Fati Gakwerere
Criminal Paul Kagame and his RDF-M23 circus: Today, RDF-M23 withdrew from Rumangabo military camp, a dilapidated military camp that has beared the brunt of different aggressions from Criminal Paul Kagame's different forces that have been invading DR Congo since 1996 to present.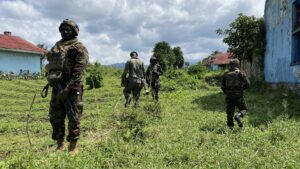 RDF-M23 has handed this nearly destroyed military camp to East African Regional Force. But, Criminal Paul Kagame's RDF-M23 did not hand any defense position to EAC force, or hand Rumangabo groupment to EAC, they are still in Rumangabo, same way their operatives are still in Kibumba, an area RDF-M23 handed to EAC forces two weeks ago.
Angola agreement and Nairobi Process notes:
1) M23 to ceasefire and start withdrawing from occupied areas back to their gathering camp of Sabyinyo.
2) Start the process of disarmament.
3) Registering M23 members and resettling them.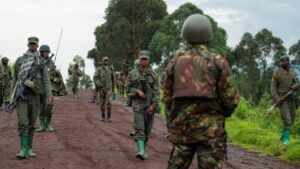 However, RDF-M23 has done none of the above. They are continuing with their military offensive in different military axis.