By: Robert Patrick Fati Gakwerere
Criminal Paul Kagame's RDF soldiers are dying in a senseless war of aggression in DR Congo, an aggression war with a sole purpose of plundering DR Congo to satisfy the endless greed of one man, a 57Kg ruthless skinny dictator.
On 31st March 2023, in a government cabinet meeting, DR Congo's newly appointed Minister of Defence, Jean Pierre Bemba told members of the government that 3 RDF soldiers, including Colonel Jacques Bitaha, an RDF Commander in Rutshuru Center, were neutralised in a military strike.
Now, DR Congo's military drone unit is operational after months of training operators of ground attack military drones.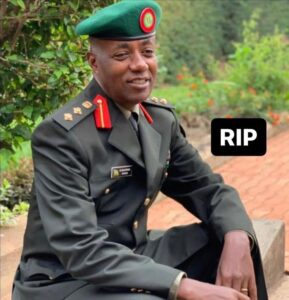 These RDF soldiers dying in Criminal Paul Kagame's war of aggression have families and friends. And currently, these families are going through challenging time, and most of them are being told that their children/relatives (loved ones) are dead and already buried.
The pain of being denied an opportunity to bury your child, father, brother, relative or friend, and on top of that being instructed not to mourn him/her or tell anyone that your loved one is dead, it's callous and heartening on the part of these families who are continuously losing loved ones in Criminal Paul Kagame's mineral aggression war in DR Congo.
While innocent souls are perishing in DR Congo, Criminal Kagame, his estranged wife Jeannette Nzirorera Kajuga Gasana Kagame, and children are living extravagantly courtesy of industrial scale blundering of Rwanda and blood minerals being plundered in DR Congo.