By: Rpf Gakwerere
Criminal Paul Kagame and his brutal regime have survived for long partly because of western allies, namely the Anglo-Saxon countries, United Kingdom and USA. These Anglo-Saxon countries have for years armed, financed and internationally protected dictator Paul Kagame. Respective British and American governments have marketed, praised and imaged the most despicable bloodthirsty dictator of the 21st century – Paul Kagame, and turned him into their number one agent in Africa.
In the UN, Anglo-Saxon alliance of USA and UK have protected Paul Kagame from any human rights inquiries and investigations. And when investigations are carried out, the findings are always shelved, for example, the 2010 UN mapping report which was prepared by the Office of the United Nations High Commissioner for Human Rights and described the most serious violations of human rights and international humanitarian law in the Democratic Republic of Congo (DRC) between March 1993 and June 2003. This report put dictator Paul Kagame at the centre of human rights atrocities in DR Congo, unfortunately, the report was shelved by the UN through USA and UK coercive techniques.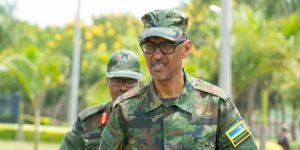 Since the election of President Donald Trump, dictator Paul Kagame's Anglo-Saxon privileges slowly started winding down with behind the scene pressure for political liberalism and respect for human rights. Dictator Paul Kagame's access to white house is currently zero, while at number 10 downing street – UK, his privileges started fading towards the end of David Cameron's tenure as a prime minister. David Cameron's successor, Prime minister Theresa May distanced herself from Africa's renown bloodthirsty dictator – Paul Kagame. Rwanda's dictator enormously spent thousands of tax payers' money and donor funds, on paying British lobbyists to secure a meeting with Prime minister Theresa May, but number 10 downing street was never keen or interested to such a meeting. Paul Kagame only met Prime minister Theresa May during a Commonwealth Heads of Government Meeting in London, 19 April 2018, and when he was invited alongside other African leaders to attend a G7 summit. Dictator Paul Kagame had expected to meet prime minister Boris Johnson during this year's Commonwealth Heads of Government Meeting that was supposed to be held in Rwanda, but due to Covid-19, CHOGM was cancelled.
One of the critical element that dictator Paul Kagame has gained from Ango-Saxon masters, it is the constant flow of credible military intelligence information. For years, the Anglo-Saxon countries have provided dictator Paul Kagame with intelligence information on DR Congo, Sudan – both north and south Sudan, East African countries and African countries in general. In the past, Paul Kagame was in certain aspects ahead of other African countries in attaining intelligence information due to intelligence briefings from Anglo-Saxon countries. Up to Obama presidency, Rwanda's bloodthirsty dictator was Anglo-Saxon's number one agent in Africa. And when the US and the UK led the downfall of Libya's Muammar Gaddafi in 2011, Kagame was the only African ruler who supported the overthrow. Kagame called Gaddafi 'a monster.'
www.pmldaily.com/news/2017/08/i-had-quarrels-with-gaddafi-he-was-a-bad-man-says-kagame.html
https://www.google.com/amp/s/www.theafricareport.com/8199/when-paul-kagame-calls-gaddafi-a-monster/amp/
For years, dictator Paul Kagame has diverted donor funds to his numerous intelligence services, and largest donor countries, USA and UK have always closed their eyes to misappropriation of donor funds by Paul Kagame. But since Donald Trump assuming office in 2017, any penny given to Rwanda is accounted for, with proper scrutiny from United States Agency for International Development.
For example, in 2019, Paul Kagame embezzled USA aid funds meant for anti malaria, polio, birth control, cancer and AIDS programmes; in January 2020, United States Agency for International Development (USAID) officials came knocking for accountability and a caught up dictator Paul Kagame turned his health minister a sacrificial lamb, and Dr Diane Gashumba was thrown out of the government. Dictator Paul Kagame's misconduct behaviours of diverting aid funds from UK and USA towards his intelligence services stopped in 2017.
Since the beginning of this year, dictator Paul Kagame is always reminding his trusted intelligence chiefs that they no longer have the privilege of free intelligence information from Anglo-Saxon countries. Paul Kagame who is well known for his paranoia has reached an extent of telling his ill trained intelligence chiefs that Anglo-Saxon countries are always feeding Uganda and Tanzanian intelligence services information about Rwanda. For the past two years, Rwanda's Directorate of Military Intelligence/G2 which was last year re-branded as Defense Intelligence has increased close surveillance on western diplomats and workers of western None Governmental Organisations (NGOs) based in Kigali, Rwanda. Currently, Paul Kagame's paranoia is at the highest level. One of the several reasons gospel singer Kizito Mihigo was assassinated, it was Kizito Mihigo's contacts with Belgium embassy in Rwanda.
Sensing and predicting danger which was slowly coming from his western allies, dictator Paul Kagame started diverting his diplomatic muscles to China and gulf states. In private, Anglo-Saxon countries (UK &USA) started asking Paul Kagame how weapons meant for Rwanda end up in the hands of terrorist groups and various rebels who are committing unimaginable human rights atrocities in DR Congo. His western allies put restrictions in the sell and donation of weapons to Rwanda, and this pushed Kagame to China's weaponry market.
In 2017, in his quest to be militarily ahead of other greatlakes region countries, dictator Paul Kagame shopped from China North Industries Corporation based in Beijing two TL-50, known in military as Sky Dragon 50 air defense missiles.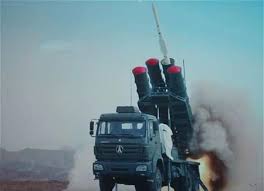 While writing on Rwanda's weaponry purchases, South China Morning Post's article noted,  'Rwanda shows off new military hardware amid rising African demand for Chinese arms.' In providing details of dictator Kagame's purchases from China. The newspaper noted:
'Rwanda, is one of the world's poorest countries and is still rebuilding after the 1994 genocide, but has been a regular buyer of Chinese arms with previous purchases including the SH-3 self-propelled arms vehicles and air defence missiles.'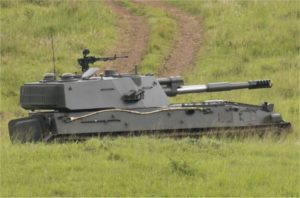 In December 2018, during a combined arms field training exercise at Gabiro Combat Training Centre, dictator Paul Kagame's army displayed Chinese made PCL-09 self-propelled howitzer system and HJ-9A 'Red Arrow' anti-tank missiles.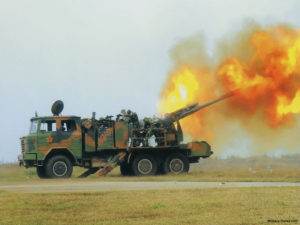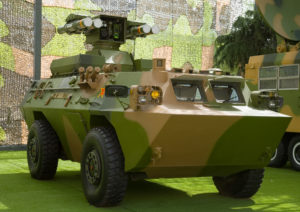 With Washington and London slowly closing down the tap of military, intelligence, financial and diplomatic support; will dictator Paul Kagame's bloodthirsty regime survive? Definitely not. We are witnessing the last months of dictator Paul Kagame and his brutal regime. At the moment, he is vulnerable for an imminent overthrow.
Progressive forces within Paul Kagame's army and intelligence circles are witnessing his vulnerability on daily basis, they are slowly weighing internal and external dynamics. Since mid February 2020, these dynamics, especially internal security dynamics, have led to Rwanda's bloodthirsty dictator – Paul Kagame go into hiding. It is through glimpses of presidential press unit photos and edited 2 minutes videos that oppressed and enslaved Rwandans have been able to see him attending virtue conferences.
As shadowy progressive elements within the military and intelligence services are cautiously encircling the brutal ruler; the paranoid dictator has resorted into a life of hide and seek, and his currently living in four key different bunkers. 1) Village Urugwiro bunker, 2) Gitarama bunker (Where his mother is buried and a witchcraft shrine built here), 3) Gabiro state lodge bunker (Gabiro barracks is the current tactical headquarter of Criminal Paul Kagame's special force) and 4) Rwamagana state lodge. He is currently building a bunker and tactical command centre in Nyungwe forest around Nyamasheke district.