By: Rpf Gakwerere
For criminal Paul Kagame; kidnapping, incarceration, torture and killings are rituals and policies within his satanic regime. From the 27th Nov 19, it was innocent Jackie Umuhoza's turn to join millions who have fallen under #CriminalPaulKagame's bloodthirsty brutality.
This has been the 4th time that Miss Jackie Umuhoza has been kidnapped, tortured and incarcerated by the satanic regime of criminal Paul Kagame.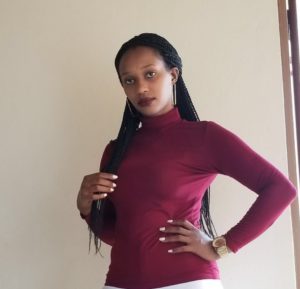 MORE INFORMATION OF THIS TOPIC LATER ON. THIS IS A DARK FILE BY ASSASSIN BRIG GEN DAN MUNYUZA AGAINST, TOTALLY AN INNOCENT INDIVIDUAL.