By: Rpf Gakwerere
As everyone was talking on the death of Burundi's former President, Major Pierre Buyoya, East Africa also lost a great honourable man, Ezra Bunyenyezi who also succumbed to Covid-19.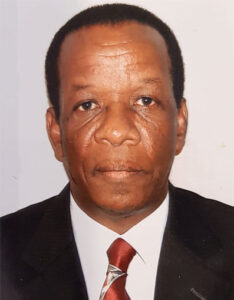 For clarity, Ezra Bunyenyezi isn't at all related to Major Chris Bunyenyezi who was brutally assassinated in 1990 on orders of criminal Paul Kagame. The two Bunyenyezi families didn't even come from the same part of Uganda.
In the National Resistance Army, now UPDF, some people always assumed that Major Chris Bunyenyezi was an elder brother to Lieutenant Jack Bunyenyezi who died at the rank of a Lt Col, which wasn't true. The late Lt Col Jack Bunyenyezi, late John Bunyenyezi, late Emmanuel Bunyenyezi and late Winnie Bunyenyezi were siblings to Ezra Bunyenyezi. Extremely good hearted family.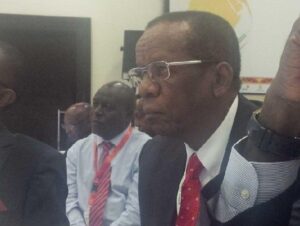 One of Ezra Bunyenyezi's young sister, Jane Bunyenyezi has a child with criminal Paul Kagame's senior attack pet, Johnston Busingye, Rwanda's incompetent minister of Justice and Attorney General.
When Johnston Busingye graduated from Makerere University with a pass degree classification, a classification which doesn't allow anyone to continue at Law Development Centre for a bar course training; young Johnston Busingye approached Ezra Bunyenyezi to help him secure employment. It was Ezra Bunyenyezi who helped Johnston Busingye get a job at Entebbe Airport, logistic department. Dear oppressed and enslaved Rwandans, where did your incompetent and inept minister of Justice and Attorney General – Johnston Busingye study his bar course? Obviously, you will tell me, the Institute of Legal Practice and Development in Nyanza, Rwanda. WAPI, UWONGO MTUPU.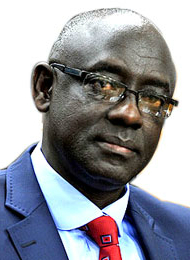 Will Johnston Busingye attend in Uganda the burial ceremony of his "brother inlaw" Ezra Bunyenyezi? Definitely not. Has Johnston Busingye sent a condolence message? When Criminal Paul Kagame and his estranged wife Jeannette Nzirorera Kajuga Gasana Kagame went after Ezra Bunyenyezi's wealth, coward Johnston Busingye distanced himself from a man who once picked him from Kampala streets and gave him a starting ladder.
Ezra Bunyenyezi was a very successful businessman, in 1970s, he established Uganda Travel Bureau. In 1993, alongside other shareholders, he started Capital Radio. He was once a majority shareholder in Kampala Casino and a security firm – Security 2000; a security firm that he co-owned with his younger brother, late Lt Col Jack Bunyenyezi. He was also the chairman of BAT Uganda.
From Uganda, Ezra Bunyenyezi moved to Rwanda, where he set up Alliance Insurance Brokers and at the same time being BAT board chair in Rwanda. Ezra Bunyenyezi was also a director of Rwanda Commercial Bank (BCR), and When his insurance company started making enormous profits due to his entrepreneurial ingenuity, Criminal Paul Kagame and his estranged wife Jeannette Nzirorera Kajuga Gasana Kagame went after him by using one of their ex attack pet, death merchant Maj Gen Jack Nziza.
No one in Rwanda convinced foreign investors to come and invest in Rwanda than Ezra Bunyenyezi. His extended business network, his entrepreneurial mindset and the way he was making cash attracted jealousy from criminal Paul Kagame. He was harassed until he left the country losing millions of dollars.
The Kagames took his wealth but not his brain, Ezra Bunyenyezi relocated to Kenya, and in 2010, he started Comza telecom, a new initiative that he started from scratch to a huge profitable company.
Ezra Bunyenyezi was a parent not only to his children, he paid school fees for unaccountable number of people, he sheltered many, he clothed many, he mentored many, he employed many, he financially supported many, and he was a problem solver to many. Anyone who would approach him with a problem, in one way or another, he had a solution. Ezra Bunyenyezi was a pure gentleman.
RIP Ezra Bunyenyezi
————————————————————————————————————
N.B: you can follow me at – Robert Patrick Fati Gakwerere page (Facebook page), @RGakwerere (tweeter) or at my blog – rpfgakwerere.org.
However, for those in the enclave – Rwanda, the blog rpfgakwerere.org was blocked by the junta regime, it can't be accessed unless you are using VPN.