By: Rpf Gakwerere
When you look at what is currently happening within the satanic regime ruling the potato enclave (Rwanda), you then start appreciating Bronnie Ware's book, "The Top Five Regrets of the Dying: A Life Transformed by the Dearly Departing." The satanic regime is in Intensive Care Unit (ICU), struggling to breathe and approaching its last hours. The regime is slowly disintegrating, with Ange Kagame acting as the real prime minister just shows the desperation and real trouble at the heart of the regime. Currently, criminal Paul Kagame doesn't trust anyone else except his immediate family, thus making his daughter the coordinator of his office and cabinet affairs.
This past Sunday, May 24, 2020, we witnessed the humiliation of Gen Emmanuel Gasana, a man who kidnapped, incarcerated, tortured and killed for criminal Paul Kagame; demonstrates the cold callousness of the bloodthirsty ruler. He was a loyal servant who buried his brain and consciousness in the name of serving criminal Paul Kagame.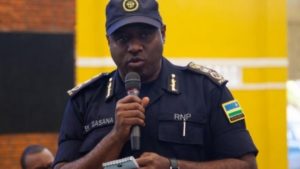 Gen Emmanuel Gasana's horrific killings crossed all ethnic groups, thus being nicknamed the EXECUTIONER due to his ruthlessness in killing innocent people. Gen Gasana was among dozens of people who participated in arresting and torturing of assassinated gospel singer Kizito Mihigo from March 17, 2014 to a time he was released from incarceration in September 2018 following a presidential pardon, and less than two years along the line, the gospel singer was brutally assassinated on February 17, 2020.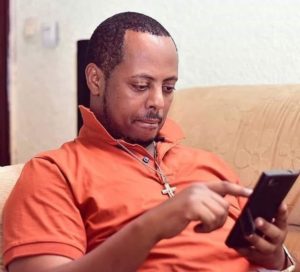 On February 4, 2015, it was Gen Emmanuel Gasana alongside Brig Gen Dan Munyuza who coordinated the kidnapping, torture and eventual assassination of Mzee Assinapol Rwigara. On this fateful day for Mzee Assinapol Rwigara, he was intercepted by police officers from crime intelligence who were directly under Brig Gen Dan Munyuza and he was driven to a safe house. It was from here that he went through appalling torture at the hands of senior military and security officials.
Present during Mzee Assinapol Rwigara's horrific torture and assassination were Brig Gen Dan Munyuza who was then a deputy Inspector General of Police (IGP) in charge of operations, Gen Emmanuel Gasana who was then the Inspector General of Police (IGP), Brig Gen Willy Rwagasana then was then the head of criminal Paul Kagame's close protection, Lt Col Charles Shema alias "Runyonzo" of external intelligence and cousin to criminal Paul Kagame, Brig Gen Ruki Karusisi who was then Criminal Paul Kagame's errand boy, three boys from presidential guard intelligence unity who were inflicting torture on Mzee Assinapol Rwigara as the senior officers questioned, listened, watched and relayed information to criminal Paul Kagame. Waiting in the compound of the safe house were police officers who kidnapped him, and they are the ones who participated in the scientific accident which didn't go as planned.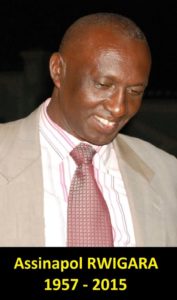 Just imagine more than 10 men participating in hours of torturing you for totally and totally doing nothing wrong. After hours of torturing an innocent man, Mzee Assinapol Rwigara was killed in the most despicable manner. His only crime was to refuse Criminal Paul Kagame's request of being a business partner. Gen Emmanuel Gasana who is currently out of favour is washed in blood of innocent people, he has committed the most horrific human rights crimes. Children have grown up without their fathers because of this man, mothers are mourning their children who were killed by Gen Emmanuel Gasana. He is a human right abuser who doesn't have any single human trait, he is a wild animal that his best place would be a cage.
Corporal is always a cheerleader when criminal Paul Kagame is disciplining his dogs. These assassins sold their human consciousness, brain, heart and mind to Satan – Kagame, and when satan – Kagame decides to punish his dogs, I always applaud and celebrate his actions.
RIP to Mzee Assinapol Rwigara and Apostle Kizito Mihigo