Rpf Gakwerere
Warfare isn't only about guns or numbers. Let me keep quiet, as I continue to follow and observe situations from South Kivu.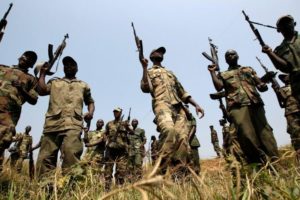 In March 19, the enclave sent two battalions of RDF to South Kivu with the support of Burundian rebels of Red Tabara and Mai Mai ya Kutumba who are both trained and logistically supported by the enclave. They approached the war with scorched-earth policy against Banyamulenge, I posted several times on unfolding war taking place.
At the moment, there are two brigades of RDF forces in South Kivu, these are 8 battalions, all trying to crush a civil force which was set by Banyamulenge years ago to fight cattle rustling in their areas. The civil force which is equivalent to LDU and numbering less than 3 battalions, are giving a bloody nose to Pilato's boys in the hills and plateau of Uvira – Fizi axis in South Kivu. The brutal and bloodthirsty Pilato assumes Banyamulenge are pro Kayumba Nyamwasa, thus warranting extinction.
What criminal Paul Kagame and his terrorist franchise are forgetting, it is that Banyamulenge are fighting for their homeland, heritage, history and rights to exist; therefore, their figh against an external force is a righteous fight for their existence against an external enemy that wants to annihilate them. And stories from the battle field, are singing of their bravery against an aggressor who is large in numerical numbers – foot soldiers and heavily equipped.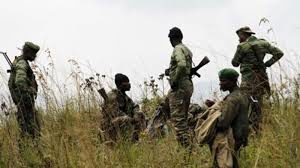 In North Kivu, RDF special forces has been crashed in two different attacks along Masisi – Rutshuru axis in North Kivu. On both occasions, they retreated and they are currently regrouping with more reinforcements coming from Rwanda.
In Beni, RDF's special force units under the logo of ADF are being annihilated by UN forces under MONUSCO, their main objective of infiltrating Bwindi Impenetrable National Park and Queen Elizabeth National park have received major set backs. In Ituri province, RDF special forces are gathering and moving towards lake Albert near Uganda border.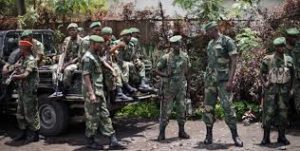 At the beginning of this year, I noted 2019 won't be like any other year for criminal Pilato and his terrorist franchise. His terrorist mentality and policy of turning the greatlakes region into human abbatoir will be stopped permanently.