By: Rugema Kayumba
However much Pesident Museveni doesn't want to fight Rwanda. Rwanda's mafia are ready for war with Uganda and mainly targeting to kill president Museveni.
Dictator Kagame is in war moods already his thugs have eaten commissions in the purchase of guns, bullets and other war logistical materials. The shooting in Tabagwe is one of the final in trying to test the anger of President Museveni and his government.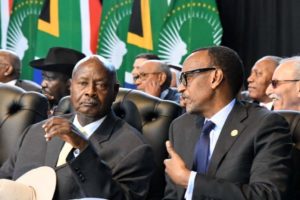 Closing border was not a political but a cover to move war materials and troops closer to Uganda border areas without being noticed.
Rwanda's excuse of Road construction as a reason to close the borders was pure lie, it was cover for military banker construction along strategic areas along the border with Uganda.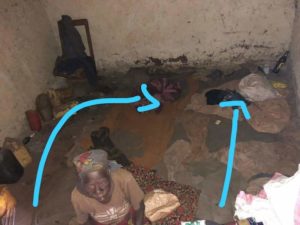 Sources within the J3 network noted that, they are working hard for dictator Kagame Paul to come to his senses and realizes the dark path is leading the country too. But his fully damaged to realise the mistakes. Now, it's true, Kagame is weak to reverse his hostile statements against Uganda, Tz, SA, Burundi and DR Congo.
Rwanda's dictator is to weak to handle his criminal thugs of J3 (James Kabarebe, Jack Nziza and James Musoni), since the gang has Jeannette Kagame as its commander and clandestinely financing them.
Soon, Rwanda intelligence thugs are set to start harassing families of Ugandan diplomats in Rwanda and even start killing Ugandans in Rwanda for war to be approved soon.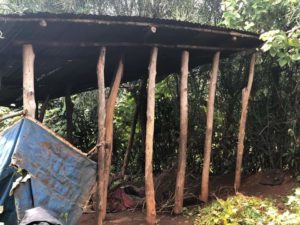 As Kagame and his intelligence thugs continue preparing for war; poverty and hunger continues to be deeper in Rwanda, as satanic forces of dictator Kagame are ready to kill any hungry man or woman trying to cross to Uganda for food.