By: Rpf Gakwerere
Their only crime was to always question criminal Paul Kagame on social media under pseudo accounts. All the 13 bloggers were kidnapped in 2018, and after weeks of know one knowing their whereabouts, Kagame's security services produced them in front of criminal Paul Kagame's Kangaroo court on fabricated charges of trying to overthrow the brutal regime through terrorism.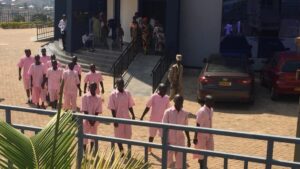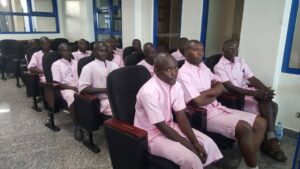 None of the 13 bloggers including the 14th person, Cassien Ntamuhanga, who is in exile has military training. None of them has any previous crime, they were law abiding citizens. The only crime was questioning a ruthless totalitarian regime, a regime that suppresses any form of free speech. A bloodthirsty satanic regime that would use anything to see that anyone who questions the excesses of criminal Paul Kagame and his satanic regime is brutally crashed.
All were social media activists who softly questioned the brutal regime on specific human rights issues and social justice.
Yesterday, criminal Paul Kagame's Kangaroo court sentenced Cassien Ntamuhanga to 25 years in jail, 7 bloggers to 10 years in jail and 6 others acquitted on all charges. A former BCC journalist, Phocas Ndayizera was among those given 10 years jail sentence.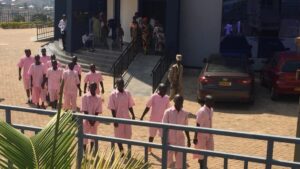 In the potato enclave (Rwanda), to question criminal Paul Kagame and his satanic regime attracts kidnapping/disappearance, incarceration, torture and assassination.
———————————————————————————————————–
N.B: you can follow me at – Robert Patrick Fati Gakwerere page (Facebook page), @RGakwerere (tweeter) https://twitter.com/RGakwerere?s=08 or at my blog – rpfgakwerere.org.
However, for those in the enclave – Rwanda, the blog rpfgakwerere.org was blocked by the junta regime, it can't be accessed unless you are using VPN.