By: Rpf Gakwerere
Another person, code named P2 is targeted for assassination by the brutal regime in the enclave. This reliable source doesn't know whether the person resides in Uganda or South Africa. But he suspects that the target is in one of the two countries.
This source notes that 10 DMI operatives in three Toyota land cruiser V8 with DR Congo number plates entered through Tanzania during the weekend and proceeded to Kenya. It is highly suspected that the target is either in Uganda or South Africa. This team of DMI assassins was led by Lt Col Charles Shema alias Runyonzo, criminal Paul Kagame's cousin and a well known DMI operative with blood of innocent people in his hands.
The same source notes that another group is stationed in Mozambique where it does intend to conduct operations in SADEC countries but have chosen Mozambique as a springboard for DMI covert operations.
In 2018, the enclave opened an embassy in Mozambique and appointed Claude Nikobisanzwe as its ambassador. Claude Nikobisanzwe is a semi-educated notorious DMI's external wing operative who was expelled by South Africa in 2014 due to subversive activities and South Africa intelligence discovered that he was the mastermind behind the attempted assassinatassassination on the life of Gen Kayumba Nyamwasa.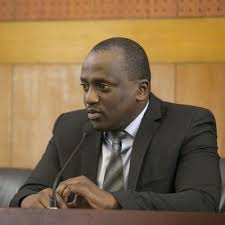 Didier Rutembesa the former first secretary to Rwanda's South Africa embassy, who was also expelled from South Africa in April 2014 alongside Claude Nikobisanzwe, his currently stationed in Mozambique. Currently, Mozambique is a DMI hub over watching intelligence activities of both Mozambique and South Africa.

With Rwanda's intelligence services knowing that their South Africa counterparts are closely monitoring Rwanda's embassy officials; DMI had to shift the operation centre to Maputo Mozambique.