By: Rpf Gakwerere
The US through its government has imposed sanctions on former Police chief General Edward Kale Kayihura for reportedly engaging in corruption and human rights abuses.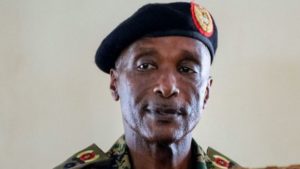 Mr Sigal Mandelker, Treasury Undersecretary for Terrorism and Financial Intelligence said this was a warning to those who abuse their power around the world.
The US government also claims in the statement, that General Kayihura used his position in government to engage in corruption and illegal wildlife trade through conduits.
"Kayihura has engaged in numerous acts of corruption, including using bribery to strengthen his political position within the Government of Uganda, stealing funds intended for official Ugandan government business, and using another government employee to smuggle illicit goods, including drugs, gold, and wildlife, out of Uganda."
This treasury ban means that General Kale Kayihura's US property if he has any, will be confiscated by the US government, and he will also be banned from entering the united states.
For over 14 years as Uganda's IGP, double agent Kale Kayihura in collaboration with Rwanda's Directorate of Military intelligence were involved in kidnapping innocent Rwandans who would then be sent to Rwanda for elimination, and he participated in several assassinations of anti Kagame dissidents on the streets of Uganda.
During double agent Kale Kayihura's wedding, criminal Paul Kagame was his best man, a friendship which continued until Gen Kale Kayihura started betraying his country, Uganda and working as a foreign agent in a bigger project of becoming the next occupant of Uganda state house through the backdoor with the logistical support of criminal Paul Kagame.