By Rpf Gakwerere
The enclave's notorious ambassador to Uganda – Rtd Gen Frank Mugambage, today refused to honour invitation by State house – Uganda. The president's office had invited Ambassadors and Consuls accredited to Uganda to state house for a state function in honour of the visiting president of Sierra Leone; but notorious ambassador Frank Mugambage didn't attend or send anyone.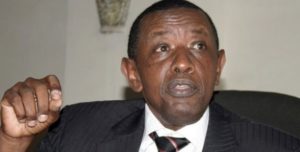 Don't be mistaken, notorious ambassador Frank Mugambage wouldn't boycott or fail to send a representative without directives from the king of the enclave. Meanwhile, all other ambassadors from east Africa where present.
The president's office had invited all ambassadors and consuls accredited to Uganda to join president Museveni for a luncheon he hosted for Sierra Leone's president – Julius Maada Bio who is in Uganda for 4 days state visit.