By: Rpf Gakwerere
Last night, 15 January 19, in dramatic ambassadorial position changes, Pilato appointed his new blue eyed Munyampi – Emmanuel Hategeka as Rwanda's new ambassador to United Arab Emirates (UAE).
Emmanuel Hategaka has been the deputy CEO of RDB, and now, he has been posted to UAE mainly to manage Pilato's business empire in UAE than ambassadorial role.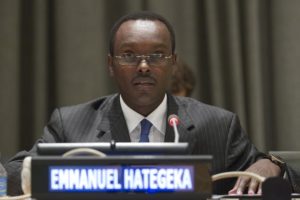 It's an open secret that dictactor Paul Kagame alias Pilato owns building apartments in Dubai, several Hotel complex, and the rich arab country is a business hub for the gold and diamond minerals which Pilato plunders from DR Congo. Umunyampi – Emmanuel Hategeka is going to be the real operation officer of Pilato's business interests in UAE and chief money launderer for criminal Paul Kagame.
With consignment of gold and diamond from the Democratic Republic of Congo increasing, with Pilato being given free access to plunder DR Congo at will, thanks to approval from DR Congo's accidental president – Felix Tshisekedi.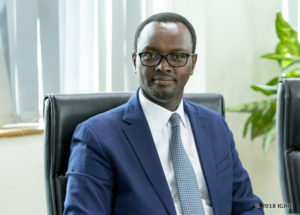 Pilato had to appoint a trusted person/munyampi in UAE to run his business interests in the rich gulf country. Thus, appointing his new blue eyed munyampi – Emmanuel Hategeka.
Dear oppressed, enslaved, starving and unemployed Rwandans, Umunyampi – Emmanuel Hategeka's appointment shouldn't be looked in terms of diplomatic relations assignment, but rather business assignment on behalf of the Kagames.