By: Rpf Gakwerere
Augustin Niyitegeka leader of Rwanda's opposition party, National Democratic Party (NDP), was kidnapped on 1st January 2020, in Kigali by Criminal Paul Kagame's Directorate of Military Intelligence. Augustin Niyitegeka was kidnapped in Rwanda after arriving from Burundi where he had gone from a Business trip.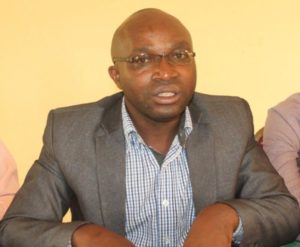 According to his wife, Michelle Umuhoza, " my husband was kidnapped on 1st January 2020, and I haven't seen or heard from him since then."
In the potato enclave (Rwanda), questioning, examining or criticising criminal Paul Kagame and his satanic regime calls for kidnapping, torture, incarceration or assassination at the hands of criminal Paul Kagame's notorious assassins.