By: Rpf Gakwerere
Nagirinya was abducted on Wednesday evening at her rented residence in Lungujja, while she waited for her sister to open the gate and on Friday morning, her vehicle, a Toyota Spacio, registration number UBA570V was discovered in Nateete.
Nagirinya went missing on Wednesday night, 28th September 19, as she returned home in Busega and according to an eyewitness who preferred anonymity, she had returned from work at around 11:00 pm when she was seized by certain men who threw her in the same car and drove off with her wailing.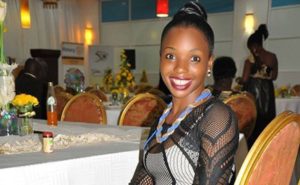 "She reached the gate and by the time I opened, I saw two men in her car and she was shouting; 'don't take me…..help', I was stuck and didn't know what else to do," the witness said.
The body of Maria Nagirinya Gateni a staff at Community Integrated Development Initiatives (CIDI) a Non-Government Organisation that works in the Water and Sanitation sub-sector who has been missing since Wednesday, 28 August 19, was found brutally murdered on Friday, 30 August 19 in Mukono district.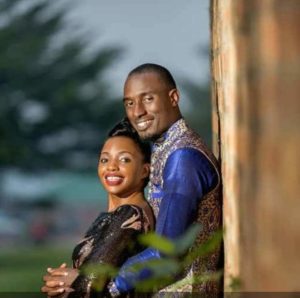 WHAT DO WE LEARN FROM THIS DMI STYLE KILLING.
1) She worked with an NGO, and Rwanda's DMI is always creating links and trying to penetrate NGOs of a targeted country. After Uganda's intelligence services finding out that, some local NGOs were being used by the terrorist potato enclave to launder DMI money meant for intelligence operations in Uganda, the government of Uganda informed all Non Governmental Organisations to start submitting financial information including budgets and donor lists to the authorities. This move was meant to counter NGOs which are used by foreign states to undermine the sovereignty of Uganda.
2) The kidnapping method illustrates the hallmark of DMI operations. During double agent Kale Kayihura's era as Uganda's IGP, such kind of kidnappings took a precedent, and on different platforms we warned that the kidnappings were being orchestrated by DMI operatives, and after the removal of double agent Kale Kayihura, the kidnappings like those which used to happen in Wakiso district stopped. There is a great correlation between the kidnapping of Maria Nagirinya Gateni and DMI kidnappings in Wakiso – greater Kampala area during double agent Kale Kayihura's era.
3) The brutal killing of Maria Nagirinya Gateni are identical to the brutal killings of women in Wakiso district – greater Kampala area. Maria Nagirinya Gateni was brutally murdered in the same style as those innocent women murdered around Wasiko district – greater Kampala area in 2017 and early 2018, during double agent Kale Kayihura's era as IGP of Uganda police. The brutal murders of innocent women in Wakiso district – great Kampala area, where murders aimed at tarnishing the image of Uganda, with an aim to cripple the tourism industry. The killings were intelligence led Killings which were logistically supported by the terrorist potato enclave under the cover of double agent Kale Kayihura's Kawukumi police force. All indicators and those close to Maria Nagirinya Gateni indicate that the deceased didn't have anyone threatening her life nor did the kidnappers call for a ransom or any other demand, the same correlation to Wakiso – greater Kampala murders.
4) There is another factor being murmured around, of Maria Nagirinya Gateni's partner being of Rwandan origin. Minus a clear motive for the brutal murder, investigators always look other possibilities and clues. Is it true that the partner has Rwanda link? Did he cross DMI? Is there any current or previous contact with Rwanda's intelligence, thus the hit on the partner? In Australia case, we all had how DMI sent threats to Kalisa Mubarakh, and in one of the threats a DMI operative noted, "we may fail to get you, but your wife or children won't survive us."
N.B: you can follow me at – Robert Patrick Fati Gakwerere page (Facebook page) or at my blog rpfgakwerere.org.
However, for those in the enclave – Rwanda, the blog rpfgakwerere.org was blocked by the junta regime, it can't be accessed unless you are using a VPN.