By: Rpf Gakwerere
Recently, Belgian National security services confirmed that Rwanda's intelligence services are actively engaged in subversive activities on their soil, mainly targeting anti criminal Paul Kagame dissidents who live in Belgium.
Few days ago, a reputable newspaper in Belgium reported sources within Belgium's General Intelligence and Security Service (SGRS) naming Rwanda as the 3rd most active country in subversive activities after Russia and China.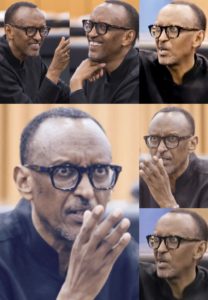 This comes after criminal Paul Kagame personally admitting for his part on spying and espionage, during November 19 press conference at Village Urugwiro state house. Days later, during his infamous 14th Nov 19 speech, he affirmed on how his going to increase intelligence budget and his determination to crash those who oppose his brutal satanic regime.