By: Rpf Gakwerere
The photos below are of Anastase Shyaka and Miss Jackie Umuhoza.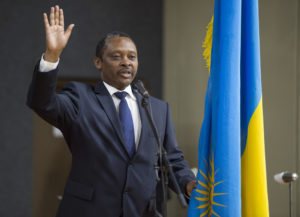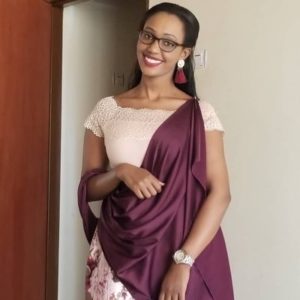 Anastase Shyaka is a son of a genocidaire who participated in the 1994 Tutsi genocide which witnessed innocent people perish because of their looks. However, the crimes committed by Anastase Shyaka's father who was jailed by criminal Paul kagame's courts didn't affect in any way Anastase Shyaka. Instead, criminal Paul Kagame has rewarded Anastase Shyaka with different juice posts within the satanic regime. Currently, his the minister of local government.
On the other hand, Miss Jackie Umuhoza's father is accused of being a member of Rwanda National Congress (RNC). The accusation of Miss Jackie Umuhoza's father being a member of RNC has enormously affected her. For the past two years, she has been in and out of criminal Paul Kagame's dungeons, Miss Jackie Umuhoza's employer were pressured by Brig Gen Dan Munyuza to sack her, and on 27th November 19, she was kidnapped and she is now languishing in criminal Paul Kagame's safe house – torture house in Rebero, Kigali.
Criminal Paul Kagame, as architecture of different mass killings from Rwanda to DR Congo, preferred to play fair to a child of genocidaire, which is totally right because crime(s) can't be transferred, while on the other hand the hate against Miss Jackie Umuhoza's father was transferred to his daughter.
To the satanic regime ruling the potato enclave (Rwanda), it's better to be a child of a genocidaire than a child of a suspected RNC member.
—————————————————————————————————————————
N.B: you can follow me at – Robert Patrick Fati Gakwerere page (Facebook page), @RGakwerere (tweeter) or at my blog – rpfgakwerere.org.
However, for those in the enclave – Rwanda, the blog rpfgakwerere.org was blocked by the junta regime, it can't be accessed unless you are using a VPN.