By: Rpf Gakwerere
Even on the day when assassinated gospel singer is being buried, the satanic regime came out with new concocted line of evidence that Kizito Mihigo was arrested on his way to join FDLR rebel group.
Just in December 2019, this same satanic regime told oppressed, enslaved, starving and unemployed Rwandans that FDLR has been neutralised with DMI owned and managed tabloids spending weeks in celebrations.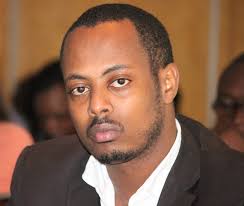 Now, few months down the lane, the same satanic regime through their usual evil fabrications have come out today, through DMI owned and managed tabloids to tell oppressed and enslaved Rwandans that when Gospel Singer Kizito Mihigo was caught, he was going to join FDLR rebel movement.
After spending months telling oppressed and enslaved Rwandans how FDLR has been neutralised and no longer in existence; today it has been reborn again through the same regime mouthpiece, this time connecting an innocent person whom they eliminated to FDLR.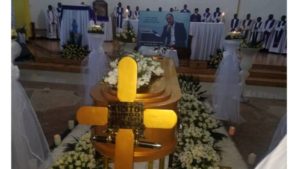 For Criminal Paul Kagame and his satanic regime, they will fabricate lies when your alive, and even after killing you, their lies will even intensify. We have witnessed this demonic approach after they assassinated Mzee Assinapol Rwigara, Col Patrick Karegeya, Maitre Toy Nzamwita, Dr Emmanuel Gasakure….etc.
—————————————————————————————————————————
N.B: you can follow me at – Robert Patrick Fati Gakwerere page (Facebook page), @RGakwerere (tweeter) or at my blog – rpfgakwerere.org.
However, for those in the enclave – Rwanda, the blog rpfgakwerere.org was blocked by the junta regime, it can't be accessed unless you are using VPN.