By: Rpf Gakwerere
Criminal Paul Kagame last left his potato enclave on 11th February 2020 to attend president Daniel Arap Moi's burial ceremony in Nairobi, Kenya.
Now, it's 36 days without Criminal Paul kagame leaving his potato enclave. Since 2000, this is a self record by a ruler who has never stayed in the country for two straight weeks without fly out of the potato enclave (Rwanda). criminal Paul Kagame is well known for his love to jet around the world to attend different useless functions.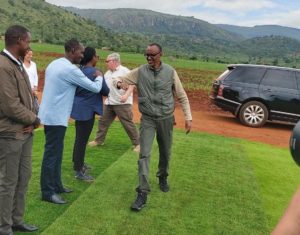 Only last years, 2019, the brutal dictator made
59 waste of resources foreign trips that saw him crisscrossing continents, and attending seminars, conferences, talk shows….etc. The bloodthirsty 57 Kg skinny dictator was averaging 5 foreign trips per month. And these useless and waste of resources foreign travels have been his trends since 2000, they aren't recent behaviours.
Due to his foreign trip travels, Regional political followers started referring him as Vasco da Gama, Marco Polo and Christopher Columbus made in one.
————————————————————————————————————-
N.B: you can follow me at – Robert Patrick Fati Gakwerere page (Facebook page), @RGakwerere (tweeter) or at my blog – rpfgakwerere.org.
However, for those in the enclave – Rwanda, the blog rpfgakwerere.org was blocked by the junta regime, it can't be accessed unless you are using a VPN.