Rpf Gakwerere
Since 2009, Ines Mpambara has been criminal Paul Kagame's chief of staff (Director of Cabinet in Charge of the president's office) and administration enforcer. As chief of staff, Mpambara was not only charged with running the Presidency but the nation as well, she has been the real prime minister and criminal Paul Kagame's right hand woman. Today, she has been sworn in as a Minister in charge of Cabinet Affairs. Now, the Prime Ministerial powers have been cemented by her boy friend, Criminal Paul Kagame.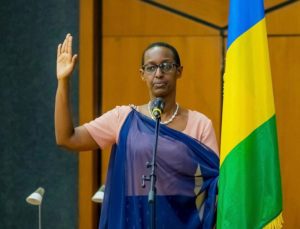 Through her rise to power, she has destroyed careers of innocent citizens without sparing criminal Paul Kagame's house boy Generals. She is the master of intrigue, nasty managerial operator and an office assassin who lacks any single respect, ethics or love for compatriots. She is as horrible as her boss and boy friend – criminal Paul Kagame, reasons she has managed to survive for long.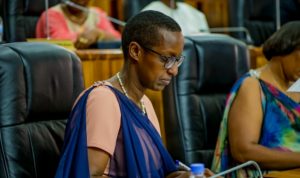 By creating a new cabinet post for his side dish, a cabinet post which will have roles similar to those of the artificial prime minister – Eduard Ngirente, criminal Paul Kagame has now indirectly presented his side dish as the real Prime minister. Now, ruthless Mpambara Ines, is Minister in charge of Cabinet Affairs, managing roles meant artificial Prime Minister – Eduard Ngirente.
Photos never lie, her eyes display her ruthlessness.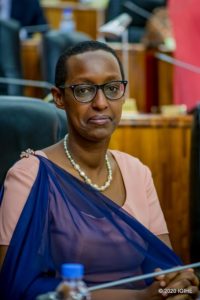 —————————————————————————————————————————
N.B: you can follow me at – Robert Patrick Fati Gakwerere page (Facebook page), @RGakwerere (tweeter) or at my blog – rpfgakwerere.org.
However, for those in the enclave – Rwanda, the blog rpfgakwerere.org was blocked by the junta regime, it can't be accessed unless you are using VPN.