The death of Thérence Sinunguruza, former first vice-president of the Republic of Burundi, was officially announced on the morning of Saturday, May 9. His family confirmed that he passed away after a short illness on Friday.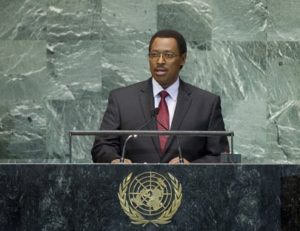 Mr. Sinunguruza was a member of Union for National Progress (UPRONA), he held various ministerial positions, including Minister of Institutional Reforms from 1994 to 1996, Minister of Justice from 1997 to 2001, and Minister of Foreign Affairs from 2001 to 2005.
In 1993, he was the president of the National Electoral Commission which conducted the 1993 elections, Thérence Sinunguruza wrote an interesting book about these elections, the book is entitled, "The elections in Burundi: knowing everything and learning from June 1993," published in 2004 in Belgium.
He served as First Vice President of Burundi, in charge of political, administrative and security matters, from 2010 to October 2013, when he resigned.
After resigning as first vice president in October 2013, he left politics and became an evangelist. He became the head of a Christian ministry and started a Pentecostal church "Emmaus" located in Mutimbuzi, Burundi.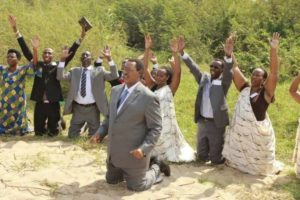 From 2013 to a day he died, Thérence Sinunguruza devoted his time on Organising prayers and leading deliverance sessions, either at his church or residence.