By: Rpf Gakwerere
Today, Criminal Paul Kagame made changes within his foreign ministry. When you look at the names, one particular person is of significant interest, and that is Shakilla Umutoni Kazimbaya who was Rwanda's Chargé d'Affaires in Canada.
Shakilla Umutoni Kazimbaya is a cousin to Jeannette Kagame Gasana, and a key figure in Jeannette Kagame Gasana's money laundering operations in North America. In this ministry of foreign affairs reshuffle, Shakilla Umutoni Kazimbaya has been appointed as director general for Africa affairs at foreign affairs ministry.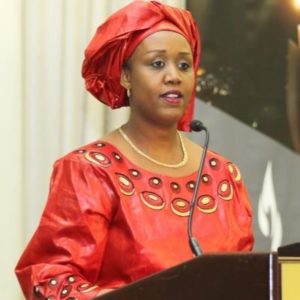 For over a decade, Shakilla Umutoni Kazimbaya was serving Jeannette Kagame Gasana's interests in North America under a docket of Rwanda's Chargé d'Affaires in Canada. She was representing her cousin's money laundering and business interests rather than the Impoverished Country's interests.
While blind gullible are idiotically following Satan and his satanic regime, others are following because the satanic regime is a family affair. It is a family project and Rwanda has turned into Kagame family property. Why has Jeannette Kagame Gasana's ally been relocated back to Rwanda? Has she been planted at ministry of foreign affairs headquarter as an eye and ear of Jeannette Kagame Gasana?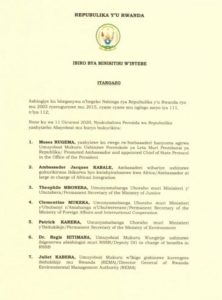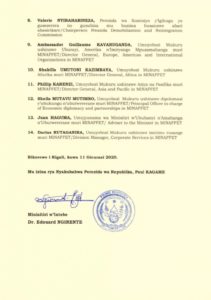 ————————————————————————————————————
N.B: you can follow me at – Robert Patrick Fati Gakwerere page (Facebook page), @RGakwerere (tweeter) or at my blog – rpfgakwerere.org.
However, for those in the enclave – Rwanda, the blog rpfgakwerere.org was blocked by the junta regime, it can't be accessed unless you are using VPN.