By: Rpf Gakwerere
For the past 20+ years of dictator Paul Kagame's rule, the brutal totalitarian regime has been synonymous with surveillance, kidnapping, torture, incarceration and assassinations. The brutal regime has ruled the impoverished nation through close policing, family to family spying, neighbour to neighbour spying, institution to institution monitoring and high proficiency of collecting any type of information from the lowest to the highest denomination in society.
For years, dictator Paul Kagame has hugely invested on surveillance technology as a means to support human surveillance. Millions of dollars are continuously being spent on tapping and intercepting equipments, human capital training, hiring Israel ICT experts and Israel surveillance technology firms or consultancies. Paul Kagame is a product of military intelligence, this element combined with his over the roof paranoia, are catalysts for his obsession for information about his oppressed and enslaved citizens.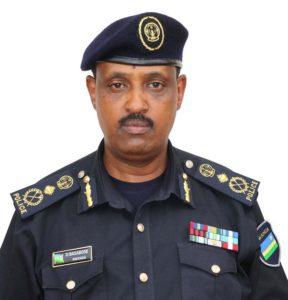 Dictator Paul Kagame's intelligence services are the vanguard of oppression and totalitarianism taking place in Rwanda. With each day, Paul Kagame's obsession for information grows. The ruthless dictator is always preoccupied and eager to know what his oppressed and enslaved population is talking, doing or thinking. Paul Kagame is a product of military intelligence, and his attitude for regime survival is around intelligence information gathering and brutality.
Throughout the Covid-19 lockdown, Paul Kagame's intelligence services increased kidnapping operations within the country, in what they code named "PEST ERADICATION 2020." Throughout the country, innocent people are disappearing and others are savagely eliminated. In Rwanda, when security operatives arrest or kidnap someone, the first thing they do it's to remove phone(s) from a victim(s), and the phones are taken to intelligence labs for information retrieval. While the victim is being tortured and undergoing enhanced interrogation, his/her phone's retrieved information is being analysed by intelligence case workers.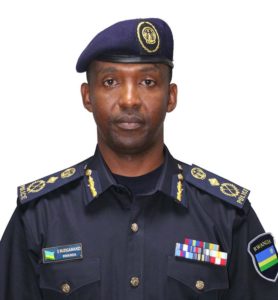 Dictator Paul Kagame is increasingly worried at a growing number of people within the country talking to Rwandans in diaspora who are blacklisted as anti regime. Another worrying development is how oppressed and enslaved Rwandans are each day learning ways to beat Paul Kagame's tapping and intercepting technology. It is due to this that counter terrorism unit and crime intelligence, under Denis Basabose and Egide Ruzigamanzi respectively, have been meeting and devising ways to confiscate or snatch mobile phone handsets from respective targets.
For years, Rwanda's intelligence services have been using street thugs to steal mobile phone handsets from targeted people with an aim to retrieve information. Intelligence led operations of snatching mobile phones and bags in the streets of Kigali will be increased as more street thugs are being recruited and trained for these kinds of operations.
Operatives from counter terrorism and crime intelligence units will increase operations in ambush style targeted arrests against innocent citizens for a sole purpose of confiscating their mobile phones. They are also starting home raids with aims to confiscate communication gadgets such as computers, laptops, mobile phones….etc. Don't expect criminal Paul Kagame's bloodthirsty intelligence operatives to obtain a search warrant before raiding homes of their targeted individuals.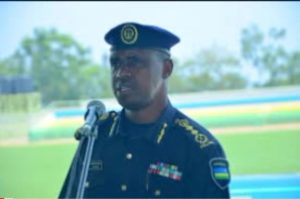 Rwanda's intelligence service's database is full of names that the brutal regime perceive to harbour anti regime sentiments. Due to high levels of Paranoia and ill trained intelligence operatives, thousands of innocent Rwandans have been added in this database, although classified in different categories.
Senior military officers who are under DMI and presidential guard's close surveillance and their extended family members, extended family members of Col Tom Byabagamba and Gen Frank Rusagara, Victoire Ingabire Umuhoza and her extended network of party members, Rwigara family and their extended family members, Bernard Ntaganda and his extended network of party members, Leah Karegeya's extended family, Bishop Deo Nyirigira's daughters and their extended family members, the late Gaspard Milimo's family and their extended family members, the late Bertin Makuza's family and their extended family members, Valens Kajeguhakwa's family and their extended family members, Gen Kayumba's extended family members, …etc; stay alert.
Dictator Paul Kagame has for years amassed different types of high grade military arsenals, with a military, police, reserve force, local defence units, intelligence operatives currently surpassing 250000, yet his over the roof paranoia still leads him to kidnap, incarcerate, torture and kill defenceless citizens. His just a coward.
————————————————————————————————————
N.B: you can follow me at – Robert Patrick Fati Gakwerere page (Facebook page), @RGakwerere (tweeter) or at my blog – rpfgakwerere.org.
However, for those in the enclave – Rwanda, the blog rpfgakwerere.org was blocked by the junta regime, it can't be accessed unless you are using VPN.