Even though no one heard Kizito Mihigo plead to his tormentors when he was being tortured prior to his death, I'm quiet sure that he pleaded with them that he couldn't breath. Question
Thousands of Rwandans who have been dying in Kagame's secret torture chambers, their lives don't matter? This question goes to those so called Rwandese celebrities who are busy making noise about Floyd's death when they fail to demand justice for their fellow Rwandans who are tortured to death by Kagame's thugs in the police and military uniform.
You hypocrites, your fellow musician, Kizito Mihigo was recently murdered, you even flailed to escort him to his final resting place. You were all quiet when the world was in shock following his untimely death, when the demand for independent investigation was being made, you all went mute.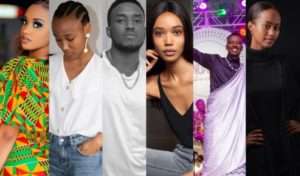 You failed to mourn your fellow musician, the guy you shared the stage with, the guy who was your mentor, and you want to show the world that you care? Hypocrisy of the highest order.
In as much as Floyd's life matters,
#Kizito Mihigo's life matters too
#Boniface Twagirimana life matters too
#Anselme's life matters too
#Rwigara Assinapol's life matters too
#8Thousand Kibeho Victims' lives matter too
#Gakurazo Victim's lives matters too
The happening in Rwanda should be condemned by all well meaning world citizens.
I look forward to seing the the day when the world will come together to condemn the happening in Rwanda where citizens are brutalized by Kagame's regime.