By: Rpf Gakwerere
Arrived this past Friday in Kigali and straight away taken to Kami Barracks, the headquarter of torture and death. This one, we are not going to mention his names, others can do, but not corporal.
Criminal Paul Kagame has away of rehabilitating his goons after people talking about them on social media or any other media platforms. For example in 2019, ruthless Maj Gen Joseph Nzabamwita was going through a rough time as the head of NISS.
He was arrested, when dissident radios started talking about it, he was released and put under house arrest, and when dissident media outlets continued talking about it, criminal Paul Kagame rehabilitated this brutal ruthless goon, and he was instructed to report back to head the bloodthirsty National Intelligence and Security Services.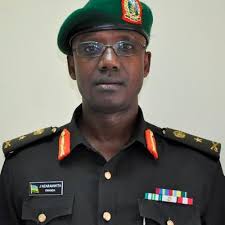 When heartless Gen Nzabamwita was under Criminal Paul Kagame's punishment, NISS was being supervised by Col Anaclet Kabalita. Year 2020 case of Gen Emmanuel Gasana alias Rurayi is another case study similar to that of Nzabamwita.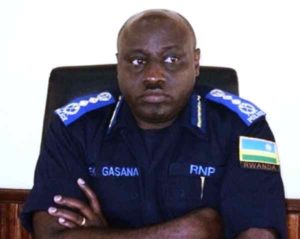 Now, there is a certain ruthless Kagamist goon enjoying Kami torture barracks music, but we cannot mention him, as we want criminal Paul Kagame to punish this serial pet of his, we have learned to not interfere by avoiding to mention names of those bloodthirsty thugs that criminal Paul Kagame is punishing. Let the master punish his attack dogs and pets in peace.
Stay tuned.
————————————————————————————————————
N.B: you can follow me at – Robert Patrick Fati Gakwerere page (Facebook page), @RGakwerere (tweeter) or at my blog – rpfgakwerere.org.
However, for those in the enclave – Rwanda, the blog rpfgakwerere.org was blocked by the junta regime, it can't be accessed unless you are using VPN.